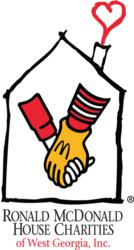 I am so blessed to come into work each day knowing that I am truly making a difference. After years of working a job for the sake of a pay check, I am incredibly blessed to be exactly where I am meant to be, doing what I do best! - Melody Moran
Chatsworth, CA (PRWEB) June 04, 2013
In a time where people are constantly searching for balance in life and work, people are looking for careers that provide more than a salary. Most want to be a part of a team within a company who is doing good for others in their local community. Many employees and volunteers of non-profit organizations are finding that balance. Planet Green recently interviewed Melody Moran, Director of Development for Ronald McDonald House Charities of West Georgia to get a sense of their program and find out why she loves working with the organization.
A quote from Melody Moran, "I am so blessed to come into work each day knowing that I am truly making a difference. After years of working a job for the sake of a pay check, I am incredibly blessed to be exactly where I am meant to be, doing what I do best! Being a part of a team where everyone cares as much about the House as I do makes working here seem like more of a mission than a job. Interacting with the families and volunteers on a daily basis is so rewarding. We as a community are so fortunate not only to have a Ronald McDonald House here but to have so many within our community that are dedicated to assuring that the House continues to be here to provide a true "home away from home" for families so they can be with their children when they need them the most! Not a day goes by that I am not reminded exactly why we are here and how important this Home is for those in need."
With over 300 Ronald McDonald Houses across the globe, the renowned charity has provided a "home-away-from-home" for millions of families who travel from afar seeking medical attention for their seriously ill or injured children. The concept is built on the simple idea that nothing else should matter when a family is focused on healing a child. Families are offered a place to sleep, food and the pure gift of being able to stay together rather than being divided. Families either stay at no cost or are asked for a donation of up to $25 per day depending on the house. However, if the family cannot afford it, the fee is waived. No families are ever turned away.
The RMHC of West Georgia is located in Columbus Georgia. The house was established by a group of concerned citizens in the early 90′s and has been supported by corporate sponsors, individual gifts, fundraising events, donations of supplies as well as recycling. Planet Green has been working with RMHC of West Georgia as of September of 2012. Since then, they have worked to consistently recycle inkjets, cell phones and small electronics to raise funds in support of their House.
Read the full Q&A with Melody here on the Planet Green Recycle blog.
To learn more about Ronald McDonald House Charities of West Georgia, click here.
About: Planet Green Recycle is a world leading e-waste recycle fundraising program. Since its inception in 2,000, quality has been and continues to be the focal point of Planet Green's operation. The e-waste recycle fundraising program has helped thousands of charitable organizations, schools, individuals and businesses raise over $40,000,000 and has kept thousands of tons of e-waste out of landfills.