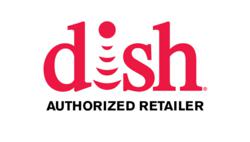 Englewood, Colorado (PRWEB) June 02, 2013
Innovative Package Allows New Hopper DVR Customers to Watch TV Anytime, Anywhere
(May 22, 2013) – DISH Networks, a premiere satellite TV provider, today announced that new customers can choose a gift of an iPad 2 in lieu of current new customer twelve-month discounts with the Hopper with Sling® Whole-Home HD DVR and programming package. This limited-time promotion begins on May 22 and will run until September 18, 2013.
Dave Shull, Executive Vice President and CEO at DISH says, "DISH lives up to its commitment of 'simply giving you more for less.' Our innovative service and technological developments have changed and continue to change the way viewers watch TV. This unique iPad and Hopper promotion gives people the opportunity to be absolutely on top of the latest technology."
The iPad 2 and the Hopper DVR work together to enhance the customer viewing experience by offering the ability to watch live TV and recordings anywhere there is an Internet connection. Additionally, with the Hopper Transfers app, viewers can download programs to an iPad or other tablet. The app actually makes the iPad into a remote control, allowing viewers to browse DISH TV schedules and recordings, and communicate with friends over social networks.
To qualify for the free iPad 2 promotion, customers must activate a new DISH service, sign a 24 month contract, and have verifiable credit. The minimum package includes the Hopper system and America's Top 120 package. Fees include DVR and receiver charges. No other promotional offers can be combined with this one. Customers should allow 4-6 weeks for delivery, and activation fees may apply. This offer is not available in Puerto Rico or USVI. Order at DISH or call 1-800-823-4929 to start enjoying more entertainment more places.
About DISH Network Corporation
DISH Network provides quality programming to over 14 million subscribers. With the most high definition shows in the DISH lineup, customers enjoy the greatest value in the entertainment market. DISH offers over 200 national HD channels, the all of the available international channels, and cutting-edge HD and DVR technology. With its subsidiary, Blockbuster L.L.C., DISH is responsible for delivering top-notch entertainment to millions of people worldwide.