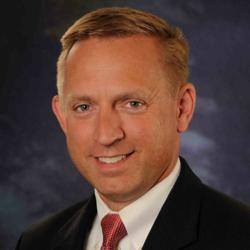 I am excited for the opportunity to continue our support of the agencies that enhance our nation's defense.
St. Louis (PRWEB) June 05, 2013
SpearTip LLC is proud to announce that President and CEO, Jarrett Kolthoff, has been elected to the Board of Directors for the National Forensic Science Technology Center. The NFSTC is a not-for-profit corporation that has been providing quality forensic services including assessment, training, research, and technology assistance to justice and forensic communities since 1995. The NFSTC strives to ensure public safety by assisting the forensic sciences to achieve the highest level of quality service.
The Board of Directors for NFSTC meets four times a year to review the activities of the organization and make strategic decisions regarding corporate direction. Board members are elected by representatives of the member organizations at the annual members meeting. Member positions on the board are three year terms and members can serve for up to two consecutive terms.
Mr. Kolthoff has 20 years experience in the Information Security field. Kolthoff started as a Special Agent for U.S. Army Counterintelligence where he gained experience in cyber investigations, counterintelligence, and fusion cell analysis. This is all used by SpearTip clients to identify, assess, neutralize, and exploit threats. After leaving the Army, he launched SpearTip LLC. His civil casework includes investigations supporting anti-trust lawsuits, cases of embezzlement and collusion, theft of intellectual property, and corporate espionage. In these same cases, he has testified, as an expert computer forensic deposition witness,in the U.S. Federal Court – Eastern District of Missouri. He has also acted as the liaison between the corporate sector and law enforcement agencies.
To this day, Mr. Kolthoff continually strives to find opportunities to serve his country and give back to the community. "I am excited for the opportunity to continue our support of the agencies that enhance our nation's defense," stated Kolthoff, "I look forward to supporting the justice department and defense communities along with their technology and research through field testing and evaluation."
In addition to his role as a member on the board of directors at NFSTC, Mr. Kolthoff is a member of the Association of Former Intelligence Officers ( AFIO), Espionage Research Institute International (ERII), board membership of the St. Louis InfraGard Chapter (also past president), and the St. Louis Chapter of the International High Technology Crime Investigation Association (HTCIA).