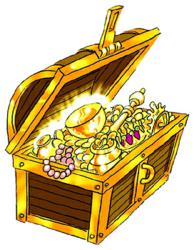 Learn the truth about gold investments.
Philadelphia, PA (PRWEB) June 03, 2013
The currency of the world relies on gold. If there's no gold to back up the money printed, particularly in America, then the money is useless and the economy is left ready to collapse.
That's why BuyGoldOz.com was recently launched. It's a new website made to instruct people on how to properly purchase gold without getting scammed or ripped off.
It's important to find trusted information on gold. Its history, how it's used and in what forms, how much it costs, and more can be found here. More information given by BuyGoldOz.com is that of how to properly invest in gold, a very controversial topic as of late.
They also have written a clever article on why people should want to invest in gold, and even the ways to invest in precious metals. In a dangerous economy like the United States, gold can be a fail safe as explained in the article.
This website will also help you understand different options for buying gold, which can be confusing if you are not properly instructed.
BuyGoldOz.com exists to help protect the common day investor from the lies that are currently circulating about gold, silver and other precious metal commodities. Look for more updates coming shortly from this new site.