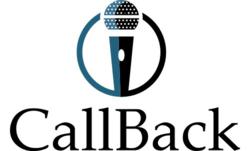 Calgary, AB (PRWEB) June 03, 2013
June is another busy month for CallBack Corporate Entertainment, and their talented roster is well represented across the country.
Hot on the heels of performing at the 6th annual Cottage Country Comedy Festival, CallBack Corporate Entertainment's own Tim Nutt is set to perform at Ontario's Brantford Sanderson Centre for the Performing Arts on June 6th. Tickets and information on this is a one-night only performance available at http://www.sandersoncentre.ca/Shows/Pages/default.aspx
Also on June 6th is the 2nd Annual Rib Tickler event in Camrose, Alberta that will feature the talents of g Andrew Grose and Scott Belford. Enjoy BBQ ribs and comedy and help raise funds for the Rotary Club of Camrose.
Then on June 7th in Edmonton, Alberta is the Charity Comedy Night, a fundraiser for GEF Seniors Housing with Paul Sveen and Kevin Stobo. Visit http://www.gef.org/ for more details.
On June 14th the fundraiser for Canadian Lutheran World Relief will feature Andrew Grose at this Leduc, Alberta event. http://www.clwr.org/ for information.
CallBack Corporate Entertainment Inc. is Canada's premier booking agency dedicated to quality entertainment for a variety of occasions. For more information, visit http://www.callbackent.com.
###
Media Contact:
Judy Sims, President
403-532-7601