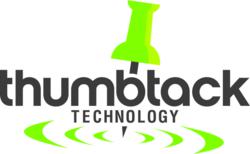 Mountain View, CA (PRWEB) June 04, 2013
Register now to attend Aerospike's June 6 webinar 'NoSQL Convergence: Why High-Traffic Applications Must Focus on Key-Value Storage' featuring guest speaker Ben Engber, CEO of Thumbtack Technology.
Scale warriors will get an in-depth look at the similarities between Document Databases, Column-Family Databases, and Key-Value stores, then examine specific use cases for these databases including time series data. Ben will also lead a discussion about how having a high-performance key-value engine is critical for applications under heavy load.
This free webinar will be held Thursday, June 6 at 10:30AM PST/ 1:30PM EST/ 6:30PM GMT. RSVP to attend here.
BEN ENGBER, CEO, THUMBTACK TECHNOLOGY
Ben has made a career around building highly reliable internet-scale applications. Prior to founding Thumbtack in 2003 he was VP of Operations Technology at GiftCertificates.com, where he built the back-office and e-commerce architectures needed to support millions of digital and physical transactions per day. During his tenure he became acutely aware of the need for outsourced labor that could both understand core business concerns and drive high-quality and robust software infrastructure projects. His inability to find such a partner led him to establish Thumbtack. Ben holds a B.S. in Mathematics from the University of Chicago and a MBA from Boston University.
ABOUT AEROSPIKE
Aerospike, Inc. offers the only real-time Internet-scale database that delivers predictable high performance for mission-critical applications. Aerospike's hybrid memory (DRAM and native flash) architecture scales up and out, consistently processing over 500k transactions per second per node with sub-millisecond latency. With automatic fail-over, replication, and cross data center synchronization, the Aerospike database reliably stores billions of objects and terabytes of data—while providing 100% uptime and 17x better TCO than other NoSQL databases. Customers accelerating their business with Aerospike include adMarketplace, Bluekai, Chango, eXelate, Federated Media, The Trade Desk and [x +1]. For more information, visit http://Aerospike.com.
Aerospike is a registered trademark of Aerospike, Inc., in the United States and/or other countries. All other trademarks and registered trademarks are the properties of their respective owners.