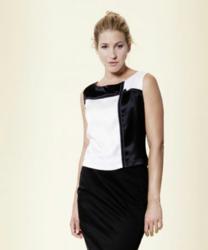 "We selected KCM based on the agency's deep retail and luxury brand expertise and their strategic and creative thinking," said Carlo Goetschel President of ALGO Ltd. "We also see the experienced KCM team as an extension of our own team."
Baltimore, MD (PRWEB) June 01, 2013
KCM Communications, a leading public relations agency has been selected by Zurich-based ALGO of Switzerland as its PR agency following a competitive pitch. KCM will support the brand's consumer and influencer outreach program through initiatives, such as research and analytics, message development, local and national conference support, social media and digital.
"We selected KCM based on the agency's deep retail and luxury brand expertise and their strategic and creative thinking," said Carlo Goetschel President of ALGO Ltd. "We also see the experienced KCM team as an extension of our own team."
"We're thrilled to be forming a partnership with ALGO," said Karen McGagh, Director of KCM Communications. "The assignment is a perfect match for our team's expertise, and we look forward to helping ALGO tell their story."
KCM is a leading communications firm with clients in the US and abroad.
KCM partners with clients to deliver strategic programming, game-changing creative and measurable results that build brands and reputations. For more information on KCM visit http://www.kcmcommunications.co.
About ALGO of Switzerland
ALGO was founded in 1917 in Zurich as a family-owned business, specializing in high fashion women's apparel. ALGO's product line is sold worldwide, with a steady growth of market share. ALGO aspires to consistently create beautiful and exclusive clothing, using the highest quality materials. All patterns are designed and produced in-house by a team of three, under the close supervision of Mrs. Sylvia Goetschel, an internationally-recognized designer. ALGO is a recent recipient of the Swiss Award of Outstanding Quality. For more inforamtion about ALGO visit http://www.algosa.ch.