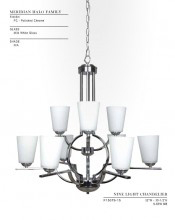 Lamps Clinic is an online store that all online clients have loved so far!
San Marino, CA (PRWEB) June 05, 2013
Lamp Clinic has always been known as one of the best lighting stores in the Los Angeles area. For all kinds of lamp parts, glass lamps or any kind of home lighting fixture team members are here to assist. Lighting styles and colors are big so anyone who wants to purchase will have a variety of options to choose from. The goal of Lamp Clinic is to help clients choose the right lighting style that will help them be relaxed and fit their needs perfectly. Feeling unsure about a certain lighting color or style that will look great with homes then let the team assist. It isn't one and only goal to provide clients with good lights, but also high quality and modern decorative features.
Check out the website or call in order to check out monthly specials and packages on all lighting products. All of the products on http://www.lampclinic.com have special prices on them. Also, free shipping is offered with any online purchases. If finding a better deal on lighting products other Lamp Clinic then call and they will match it or beat it. Lighting Fixtures can be done as soon as you may need it. If an item is impossible to fix or for any other reason cannot be fixed then it is the duty of Lamps Clinic to offer new and other style lighting products to a client for free. The same would apply for glass shades if it is broken or has an issue. All styles of glass shades are easy to find on the online store. Special discounts and nationwide shipping is the latest special which is great for all clients to take advantage of.
Island lights, pendant lights, track lights, outdoor/indoor lights, landscape lighting are only very few of the options to choose from. Every item that is purchased at the store comes with the warranty package. Once choosing a style that there is no need to focus much on the pricing because excellent pricing and warranty on all products that are sold are already provided. They are an online store that every one of the clients has loved so far. Professionals also offer a free consultation on any lighting fixtures. For instance, lighting fixtures will help you save a lot of money because if the product doesn't seem to get fixed then Lamps Clinic offers other lamps for the cost of nothing to replace the old one.
Purchasing a lamp or glass shade for homes has a lot of special applications and technological lighting fixtures that go along with it. Old and new clients know that Lamp Clinic has built a great relationship with them due to the amount of trust that has been built throughout the years. Anytime clients want to know more about lighting products they are more than welcome to get in contact with Lamp Clinic. As a team, Lamp Clinic is more than happy to educate clients on all the energy saving information so that they are paying less on their monthly electrical bills. Lamp Clinic professionals have all the customer service skills.