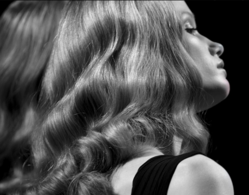 Using the new site locator shoppers can find locations nearby to receive a one-on-one consultation with a Follea specialist
Beverly Hills, CA (PRWEB) June 01, 2013
Follea, provider of quality hair products, recently added a salon locator to its website. Follea customers can search for a Follea specialist by zip, country, or a specific address using the interactive map, with the site providing studio names and contact information, including e-mail addresses of some specialists.
Within its worldwide network of providers, Follea is proud to have partnered with some of the best salons, hair replacement centers, and other locations to provide hair additions and hair replacement products to consumers worldwide. In addition to its natural hair extensions and wigs, Follea is conducting groundbreaking research into methods of helping customers with hair loss using products on the market today.
Using the new site locator on http://www.follea.com, shoppers can find locations nearby to receive a one-on-one consultation with a Follea specialist about some of Follea's premiere products. These include Next Generation wigs and Topette Crown Extensions, both of which provide a high-quality, realistic look whether a customer is replicating hair or simply adding volume to existing hair.
As Follea explains, hair loss and thinning is natural as a woman ages. The natural shift in hormones can lead to a change in a person's appearance. This is compounded when a woman needs surgery or chemotherapy, or if medications she is required to take cause hair loss. Follea provides solutions to help women have thicker, fuller hair that looks natural.
While Follea has always had reasonable prices and great quality, now customers will be able to buy them locally. Follea partners can special-order custom-made Follea products, creating the perfect look for each customer. In order to ensure customers enjoy the best possible benefits from its hair products, Follea works closely with specialists to ensure they know as much as possible about them.
Like traditional extensions Follea's Topette Crown Extensions add volume to a wearer's hair. Unlike traditional extensions, though, Topette Crown Extensions reduce strain on that wearer, minimizing damage to natural hair. When a customer chooses a Follea-authorized location, that customer can take advantage of Follea's color-matching, which matches a person's natural hair color to the color of the hair in the extensions, allowing for an even blend with existing hair.
Most exciting for visitors of Follea salons and other locations is that Topette extensions are available in daily wear versions in addition to permanent extensions. Daily wear Topettes can be used in conjunction with permanent extensions for an appearance change on the fly. Daily wear Topettes are also great for temporary replacements while regular extensions are being washed.
While Follea's products are safe and durable, the company emphasizes the importance of having a talented, trained professional put them in place. For this reason, having a locator is a great way to get Follea's products in the hands of the right individuals.
To find a Follea specialist near you, visit the location finder on their website and enter a zip code or country to activate the map.