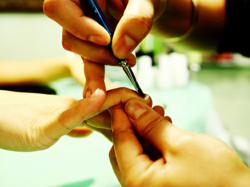 Scottsdale, AZ (PRWEB) June 03, 2013
According to Kline market research group, the professional nail care industry posted double-digit growth globally in 2012.
This is great news for nail salons looking to boost sales. But it also creates greater competition among local businesses.
"Increased consumer demand can be a double-edged sword for many nail salon owners," said Bob La Loggia, CEO of Appointment-Plus nail salon scheduling software. "While the potential for new sales increases, it forces a business to pay even close attention to its nearby competitors."
Competitors are looking to steal away your customers. The best way to prevent this—and gain new customers at the same time—is through effective marketing.
Here are three tips to retain and grow a client base:
1. Maximize social media.
Use Facebook, Twitter, YouTube, Pinterest and other social media pages to promote discounts. Offer regular "fan" specials that keep customers loyal and coming back.
To boost sales, add online scheduling to social media pages. This allows customers to conveniently purchase services without having to leave the page.
2. Promote a referral program.
A referral program is only effective if customers know about it. Be sure to heavily promote it on social media pages, Web site, business cards and in the salon lobby. Mention it every time a customer checks out.
3. Offer unique services.
Stand out from the competition by offering services they don't. Research trends to see what's hot in the professional nail industry.
Learn how Appointment-Plus nail salon scheduling software can help grow your business. Call 800-988-0061. Visit http://www.appointment-plus.com.
#
About Appointment-Plus: Over 16 million people trust Appointment-Plus online scheduling software for staff management and client scheduling. It's the leading scheduler for nail salons that offers customer self-scheduling, reminder notifications and online credit-card processing. The software integrates with Facebook and Twitter. Receive its free report "Manual vs. Automated Appointment Scheduling" by clicking here.