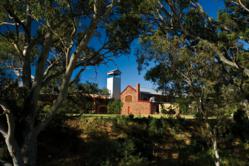 'We have been waiting for the right opportunity to expand our offering to include McLaren Vale and the Wirra Wirra family of wines aligns perfectly with our company philosophy'
Napa, California (PRWEB) June 03, 2013
Negociants USA (NUSA), the leading importer of Australian and New Zealand wines for the US market today announced an exclusive partnership with Wirra Wirra, a historic winery known for producing high quality wines from the coveted, premium region of McLaren Vale.
This venture is exciting both for Wirra Wirra and NUSA, expanding the reach of this awarded brand and further strengthening NUSA's offering and dedication to 'best of region' wineries from Down Under.
'We are excited to add such a prestigious and well known producer to the NUSA portfolio. We have been waiting for the right opportunity to expand our offering to include McLaren Vale and the Wirra Wirra family of wines aligns perfectly with our company philosophy' said Kathy Marlin, NUSA's Managing Director.
Established in 1894, Wirra Wirra is one of Australia's strongest domestic brands and continues to build global recognition in the UK, Canada and the USA enjoying endorsements from the top wine press including Decanter, Wine Spectator and Wine Advocate.
'The move to partner with NUSA made perfect sense. We have just clocked up a 20 year partnership with Negociants in Australia, a relationship that has achieved great success and seen our businesses work closely together,' said Wirra Wirra Managing Director, Andrew Kay. 'The time seems right to expand this commitment into the United States as we start to see a renewed interest for Australian wines in this market and Wirra Wirra wines continue to receive glowing endorsements.
Wirra Wirra's philosophy is simple, as declared by former Wirra Wirra owner, the late Greg Trott - 'good friends, fine food, lively conversation, wonderful music and of course…great wine!'
Negociants USA will import the following Wirra Wirra collection:

Scrubby Rise White Blend ($13.99 SRP)
Scrubby Rise Red Blend ($13.99 SRP)
Church Block ($19.99 SRP)
Catapult Shiraz ($19.99 SRP)
RSW Shiraz ($59.99 SRP)
Dead Ringer Cabernet Sauvignon ($59.99 SRP)
Wirra Wirra wines will be available through Negociants USA from July 1st 2013
For more information please contact:
Kathy Marlin – NUSA Managing Director- +1 707 812 8321, kmarlin(at)negociants(dot)com
Penelope Goodsall- NUSA PR Manager- +1 707 363 7883, pgoodsall(at)negociants(dot)com
About Wirra Wirra
"Wirra Wirra" is an aboriginal name meaning "amongst the gum trees."
Wirra Wirra Vineyards was originally established in 1894 by known South Australian eccentric and cricketer Robert Strangways Wigley. The winery prospered in its early days, producing many wines including a much acclaimed Shiraz, which was exported to England and the Empire until his death in 1925. The winery ran into disrepair and was eventually abandoned. In 1969 under the watchful eye of the late Greg Trott and his first-cousin Roger, the winery was rebuilt from the remnants of two walls and some slate fermenting tanks. As with all subsequent Trott endeavors, it was the sheer magnitude and unlikeliness of the project that made it so attractive. Through hard work and determination Wirra Wirra is now regarded as a leading producer of rich McLaren Vale Reds and elegant whites, providing superb value and displaying wonderful regionality.
For more information, please visit http://www.wirrawirra.com
About Negociants USA
Founded in 1985 Negociants USA (NUSA), represents wines of provenance from throughout Australia and New Zealand. Solely dedicated to importing 'best of region' wineries, all our brands are family owned and multi generational. Owned by Robert Hill Smith, proprietor of Yalumba- Australia's Oldest Family Owned Winery, NUSA has become the leading importer of this growing category and is firmly establishing itself as the go to portfolio for top Antipodean Brands. Our brands include, Yalumba, Hill Smith Family Vineyards, Jim Barry Wines, Vasse Felix, Giaconda, Henschke, Langmeil, Wirra Wirra, Nautilus Estate and Palliser Estate.
For more information, please visit http://www.negociantsusa.com.