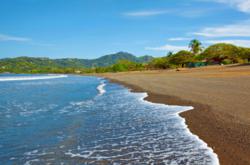 Costa Rica is a magnificent country and its tourism industry is an international example of good practices.
Boca Raton, FL (PRWEB) June 04, 2013
Each year TripAdvisor announces the results of the Travelers' Choice Awards that are selected by millions of travelers worldwide. This year Costa Rica achieved the top spot in the Best Beaches in Central America category. Costa Rica not only topped the list but eight of Costa Rica's beautiful beaches were included in this category, four from the province of Guanacaste.
TripAdvisor's Travelers Choice awards are based on millions of valuable reviews and opinions covering more than 650,000 hotels and collected in a single year from travelers around the world.
Guanacaste is located in the North West region and is home to several attractive beaches lining Costa Rica's Pacific Coast. The most beautiful Costa Rican beaches are arguably concentrated in the Guanacaste Province. Playa Samara, Playa Avellanes, Playa Conchal and Playa Hermosa were four of the beaches that received the top honor from TripAdvisor.
According to a report from The Costa Rica News, "The Guanacaste province receives thousands of tourists every year looking for its warm waters. Its beaches range from sites with white sand and a sea with almost no waves as well as popular sites for surfing." Over the years Guanacaste has developed rapidly into a popular tourist destination. This has spurred the growth of several luxury hotels like the Riu Palace Costa Rica, which opened its doors to the public less than one year ago.
Guanacaste beaches provide an ideal location for travelers with more than 125 miles of sandy shores. The All Inclusive Riu Guanacaste is located just along the Playa Matapalo. Visitors often enjoy various beach activities such as swimming, snorkeling, kayaking, wind surfing, diving as well as sunbathing. "Costa Rica is a magnificent country and its tourism industry is an international example of good practices," said Luis Riu, CEO of RIU Hotels and Resorts.
"Based on insights from millions of travelers from around the world, the TripAdvisor Travelers' Choice awards help identify the most highly rated and loved vacation spots" said Barbara Messing, Chief Marketing Officer for TripAdvisor.
To experience the beautiful beaches and all inclusive vacation resorts in Guanacaste, Costa Rica and other tropical destinations, visit http://www.allinclusive.co/.
About Allinclusive.co:
Allinclusive.co was created by a group of veteran travel agents and wholesale tour operators with more than 30 years of vacation servicing experience. Allinclusive.co combines the individualized vacation attention of a local travel agent with the low resort prices those local agents can't offer, providing a one-stop, all-inclusive vacation experience where there are never any hidden fees.