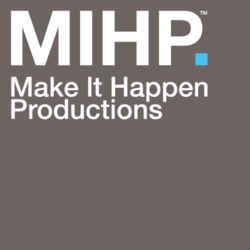 It is always a pleasure to work with this talented client. I always look forward to it as I have much respect for this network
Los Angeles, CA (PRWEB) June 28, 2013
Make It Happen Productions (MIHP), a creative service company based in Los Angeles, will create and produce a series of new interstitials this month that will be aired during Hershey's Sweet Cinema on FX. Led by seasoned founder and executive producer Billy Frank and his longtime collaborator and creative director San Rahi, MIHP currently provides creative solutions for networks such as Discovery, NBC and Warner Brothers. Frank, Rahi and the team at MIHP are ready to bring their distinctive brand of creative excellence and execution to the production.
Recognized as a leader in creative strategies MIHP has been tasked, once again, to deliver the best in creative solutions and high quality production to FX and FXM Networks, continuing a relationship that has been in place for over 10 years. Previously, Billy Frank produced the launch campaigns for FX's "Nip/Tuck" and "The Shield" which was the most watched series premier in cable history.
"It is always a pleasure to work with this talented client. I always look forward to it as I have much respect for this network," said Billy about his relationship with FX.
For June, Make It Happen Productions will produce cross promotions for Almond Joy and Mounds candy bars, Hershey's Simple Pleasures chocolates and Hershey's Kisses. These interstitials will be featured during FX's Hershey's Sweet Cinema and shown during the airings of "Grown Ups," "Just Go With It" and "Monsters vs. Aliens" respectively.
About Make It Happen Productions
Make It Happen Productions (MIHP) is a fully integrated, multi-award winning creative service company servicing all major markets nation-wide and specializing in high-concept video and film projects – be they integrated marketing campaigns, traditional commercials, or non-scripted television.
With over two decades of experience and multiple nominations and awards in film and television production, MIHP and Executive Producer Billy Frank take pride in creating high-end productions with the utmost quality from concept through post-production while saving money on production cost and without compromising creativity. For more information, visit mihp.tv