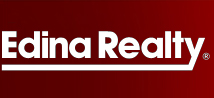 This is a great opportunity for buyers
Brooklyn Park, MN (PRWEB) June 01, 2013
Experienced Brooklyn Park short sale agent Kris Lindahl of Edina Realty has listed another amazing home for sale in Brooklyn Park, MN. Lindahl is Edina Realty's number one short sale agent and is considered by his peers an 'Internet Marketing Specialist' for how well he's able to find for his clients the home of their dreams before any other agents are even aware of it being available. The spacious split-level home, listed for $100,000, is located at 3200 75th Avenue North and has four bedrooms, two bathrooms, and a two car garage.
This beautiful home walks out into Shingle Creek Park and features vaulted ceilings, large bedrooms, two fireplaces, and an eat-in kitchen. It also has a great deck and hardwood floors. "This is a great opportunity for buyers," Lindahl said, and continued, "And they can be rest assured that with me as their agent the buying process will be smooth, short, and stress-free."
Lindahl's coveted approach to real estate combines technological expertise, many years of experience that give him a vast market knowledge, and an unrivaled dedication to client service has made him one of the most sought out agents nationwide, "but I'm glad to call Minnesota my home," Lindahl said.
The experienced Brooklyn Park short sale agent has made several resources available to his clients and buyers in the general public. The Minnesota Short Sale Calculator allows homeowners to get via a real-time email an estimated value on their home. The Minnesota Buyer Search website allows buyers to get a customized search criteria based on what they want in a home and a hyperlink to all homes matching that search.
Call Kris now for more information at (763) 280-8498 or visit the Minnesota Buyer Search website to get started today.