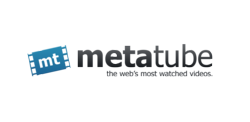 "This innovation is a clear win for our advertisers and our users," commented Ramon Toledo, Busca Corp.'s President.
La Jolla, CA (PRWEB) June 01, 2013
Busca Corp. a leading digital entertainment network headquartered in La Jolla, California, with offices in Tijuana, Mexico City, Silicon Valley and Santiago, Chile, announced today that its popular online property Metatube.com is now featuring contextually targeted ads in a move that is designed to increase advertiser ROI and enhance user experience.
The contextual ads are based on Graymatics' unique technology, which analyzes videos for product images such as clothing, shoes or watches. Once a product is identified, the information is fed to Metatube.com and users are presented with relevant, timely, topical and non-intrusive ads while their video continues to play.
Select ads also take into consideration other contextual factors, such as the type of video. For example, a user watching a soccer video would be presented with ads related to athletic footwear, while a user watching a hip-hop video would be presented with ads related to fashion footwear.
"This innovation is a clear win for our advertisers and our users," commented Ramon Toledo, Busca Corp.'s President. "For our advertisers, it allows them to create various ads to target specific demographics. For our users, it delivers tighter, more integrated engagement based on their interests and preferences. And best of all, it's completely automated and seamless. It's the future of online advertising, and we're thrilled to team up with the visionaries at Graymatics to make it happen for our millions of users from across Mexico, Latin America and around the world."
"Contextual ad targeting for video is poised to optimize advertiser messaging with publisher economics" commented Abhijit Shanbhag, Graymatics CEO " Graymatics fully automated system G3C enables this new phenomenon at the lowest cost and top performance. We are proud to partner with Busca, and enable G3C for a leading video site such as Metatube and its users"
Metatube.com, which is part of a network of Busca Corp. online properties that also include Tarreo.com, LevelUp.com and SanDiegoRed.com, is a video streaming community tailored to Spanish-speaking audiences around the world. The website's editors personally filter all videos and select only the best and highest-ranked content. Users can also share, rank, comment, and upload videos.
For more information or media inquiries, contact press(at)buscacorp(dot)com or
(858) 454-5111.
About Busca Corp.
Busca Corp. (http://www.buscacorp.com/) is a digital entertainment network in Mexico, Latin America and the U.S. Hispanic market. The company has offices in La Jolla and Silicon Valley, California; Tijuana and Mexico City, Mexico; and Santiago, Chile. Busca Corp is a culturally rich and diverse corporation, with over 60 employees dedicated to niche markets around the world, and to leveraging partnerships with leading firms, including MSN, Yahoo and Sony.