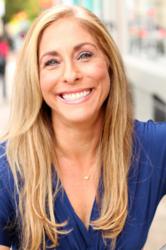 The last thing we need in a society "under pressure" is to confuse the public even further about the relationship between salt intake, blood pressure and death from heart attacks and stroke.
Philadelphia, PA (PRWEB) June 03, 2013
Renowned nutritionist and award winning author, Dr Janet Brill, PhD, RD, LDN, CSSD, has strongly criticized the recent expert committee report from the esteemed Institute of Medicine (IOM) which states that there was no rationale for anyone to aim for a sodium intake below 2,300 milligrams a day. "This is sure to have deadly consequences for the masses of Americans walking around with an unhealthy blood pressure level," Dr Janet said, in a strong response to the new report (Source: Institute of Medicine, Sodium Intake in Populations: Assessment of Evidence).
Stating figures, Dr Janet said, a majority of American men and women, some 78 million, suffer from hypertension — diagnosed as a reading of greater than or equal to 140/90 mm Hg. An additional third of the population, ~30% of adults ≥20 years of age have "prehypertension," that is also a precursor for heart attacks and stroke – a disease which is the leading cause of death and disability in this country.
It has been estimated that 62% of all strokes and 49% of all heart disease is caused by an unhealthy blood pressure level. Projections show that by 2030, the total cost of high blood pressure will increase to an estimated $343 billion, Dr Janet added.
Dr Janet is author of the acclaimed book BLOOD PRESSURE DOWN: The 10-Step Plan to Lower Your Blood Pressure in 4 Weeks–Without Prescription Drugs, in which, backed by solid research, Dr Janet created a scientifically rigorous, engaging, and practical guide to lowering your blood pressure through specific dietary, physical activity, and weight loss interventions.
Stating that Americans are confused about salt and blood pressure, Dr. Janet said, "the last thing we need in a society "under pressure" is to confuse the public even further about the relationship between salt intake, blood pressure and death from heart attacks and stroke."
Questioning why the IOM findings appear to refute decades of dietary wisdom and current advice, Dr Janet cites the current guidelines for sodium intake:

The U.S. 2010 Dietary Guidelines recommend we aim to consume less than 2,300 mg (~1 teaspoon of salt) sodium/day (and less than 1,500 mg — 2/3 teaspoon of salt) for certain segments of the population who are at greater risk of CVD (cardiovascular diseases) such as adults older than 50, African-Americans, people with high blood pressure, diabetes or chronic kidney disease (Source: U.S. Department of Health & Human Services, The Dietary Guidelines for Americans, 2010).
The American Heart Association, on the other hand, recommends that ALL of us aim for consuming a maximum of just 1,500 mg of sodium per day (Source: American Heart Association, Reducing Sodium in Your Diet).
Currently, the average sodium intake (sodium is the harmful component in salt) in the United States is about 3,400 milligrams a day. An enormous body of scientific evidence clearly documents that excess salt in the diet is a major cause of hypertension and that reducing sodium consumption to under 2,300 mg/day lowers blood pressure significantly and to 1,500 mg/day lowers pressure even more, Dr Janet said.
High blood pressure is the single risk factor responsible for the largest number of preventable deaths in this country and the current recommendations have a clear purpose; to reduce the epidemic of high blood pressure that has overtaken our nation
Terming the IOM findings as a mixed message that cutting down on salt has little health benefits, Dr Janet said this could be dangerous — sending the wrong message to a confused, hypertensive public is unethical and will surely cost thousands of lives.
The two main conclusions from the IOM committee, based on their extensive literature review are:
"The committee determined that evidence from studies on direct health outcomes is inconsistent and insufficient to conclude that lowering sodium intakes below 2,300 mg per day either increases or decreases risk of CVD outcomes (including stroke and CVD mortality) or allcause mortality in the general U.S. population."
In addition, "the committee found no evidence for benefit and some evidence suggesting risk of adverse health outcomes associated with sodium intake levels in ranges approximating 1,500 to 2,300 mg per day in other disease-specific population subgroups, specifically those with diabetes, chronic kidney disease (CKD), or pre-existing CVD."
Criticizing this new, confusing and blatant contradiction to previous public health warnings and recommendations for Americans to cut sodium consumption to 2,300mg/day (CDC) or 1,500 mg/day (AHA), Dr Janet said, it will surely have dire health consequences.
The new IOM message clearly undermines the wealth of current knowledge — wisdom and recommendations that have accumulated over the past several decades and is derived from mountains of strong scientific data. In fact, just a few days ago, the Heart Journal retracted the meta-analysis used for the new controversial IOM report on salt — linking low sodium diets to increased risk of disease. In response to the erroneous and potentially harmful IOM message, Dr. Janet has appealed to the people of the US to reject the findings of the IOM.
If the average daily sodium intake were to drop to 1500 mg/day, as many as 1.2 million deaths could be averted, Dr Janet said, referring to the converged results of three independent separate teams of statisticians from UC San Francisco, Harvard School of Public Health and Simon Fraser University in Canada, which found that cutting salt by 40% (to 2200 mg/day) could save 850,000 lives over the next decade.
About Dr Janet Brill
Janet Bond Brill (http://www.drjanet.com) is an award winning author, nutritionist and Go Red Spokesperson. She is a nationally recognized expert in the field of health, wellness and cardiovascular disease prevention and is frequently sought after by the media as a trusted source of nutrition and fitness information.
"There is no medicine more powerful or supplement more effective in promoting health and longevity than the combination of good nutrition with daily exercise," says Dr Janet, Nutrition & Fitness Expert, Writer, Speaker, Spokesperson, Consultant, Educator, Blogger, wife and mother of three.
Dr. Janet is the author of three books:

All the 3 books – Blood Pressure Down, Cholesterol Down and Prevent a Second Heart Attack books have been widely appreciated for their informative, practical and effective approach.
Dr. Janet is also the author of Nutrition Together (2010), a healthy eating and weight loss program available at all Fitness Together personal training studios, worldwide.
She holds master's degrees in both nutrition and exercise physiology and a doctorate in exercise physiology.
She is a registered dietitian and certified by:

American College of Sports Medicine
National Strength and Conditioning Association
Wellcoaches, Inc.
Academy of Nutrition and Dietetics, Certified Specialist in Sports Dietetics.
For more information:
Janet Bond Brill, Ph. D., R.D.N., LDN
Nutrition, Health and Fitness Expert
484.924.8696 | janet(at)drjanet(dot)com
For PR opportunities, kindly contact Kate Bandos | kate(at)ksbpromotions(dot)com