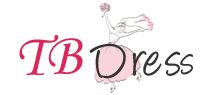 (PRWEB) June 01, 2013
TBdress.com has launched its 2013 wedding dress collection for women that includes wedding dresses, bridesmaid dresses, mother of the bride dresses, wedding accessories, and intimate lingerie up to 70% off.
Outfits are launched according to the latest trends that have occupied the entire market. Customers are placed at the top priority, and their desired fashion and satisfaction level is equally considered. The firm, continuing its old tradition of launching its very fine material clothing with best finishing and styles, has once again fulfilled its promise of providing high quality garments with low prices.
The website has launched several different outfits and all of them are reasonably priced. They come in beautiful styles and chic colors. Among several stunning outfits the featured dresses include elegant one-shoulder ball gown royal wedding dress, terrific ball gown strapless floor-length lace wedding dress, perfect a-line floor length one shoulder bridesmaid dress, and more.
TBdress.com is keeping its tradition of providing the best to its clients. All kinds of outfits offered are fulfilling customers' wants in the best possible way, and the firm has promised to do so in the future. The best part, however, is the rates of these extraordinary dresses; most of the dresses are within the reach of customers with average income scale. Moreover, the customers always get what they order; the dresses in real are equally good.
TBDress.com is an online store selling fashionable women's apparels. The website is known for its low prices and high quality products.
Their website can be visited at http://www.tbdress.com