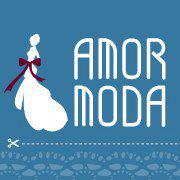 (PRWEB) June 01, 2013
Summer is hot, and prom dresses sell well in the world. Now, AmorModa.com is releasing its Summer collection of prom dresses to hit the market; the company is also announcing a prom dress promotion, which is valid until June 16, 2013.
"We are excited to release our new designs and launch the promotion. Now, all people can get a discount when checking out, up to 59% off. These new outfits are guaranteed to come with high quality fabrics and dedicated craftsmanship," says, Eason Chen, CEO of AmorModa.com.
The Summer collection of prom dresses is available in many styles and colors. Now, all these dresses are available at greatly discounted rates. For example, one of the prom dresses (called " A-Line/Princess Sweetheart Asymmetrical Chiffon Evening Dress With Ruffle Beading," item code: 017017379) was previously priced at $289, and it is offered at a new discounted price of $168. AmorModa.com also provides free delivery for any order.
AmorModa.com is also providing great discounts on its other products, including wedding dresses, evening dresses, bridesmaid dresses, and more. The company assures people that customer information such as email or address is strictly confidential at AmorModa.com and will not be used or given to any 3rd party.
About AmorModa.com
Founded in 2008, AmorModa.com is a leading supplier of wedding dresses, evening dresses, bridesmaid dresses, special event dresses, and wedding accessories. The reasons to select dresses at AmorModa are very simple: free shipping, wide range of selection, high quality & low prices, good package, great customer service, fast delivery, and personalized return policy.
For more information, please visit: http://www.amormoda.com/