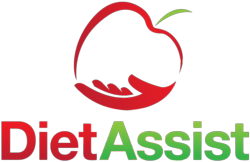 The DietAssist programme, at £27 per person, costs a tiny fraction of the money spent on surgery and has zero risks, and the worst that could happen is nothing
(PRWEB UK) 1 June 2013
Figures show that a large amount of money has been spent on weight loss surgery.
Reported in The Star last month, almost £700,000 of public money has been spent providing weight-loss surgery to people in Sheffield over three years.
Most procedures that have taken place using the government funded cash have been gastric band and bypass operations for obese adults.
The figures come as a surprise considering the large amount of money that has been spent in one city alone. It is cash that could be used for other government services such as public libraries, and public areas such as playgrounds.
DietAssist believe that their programme would be very helpful for these overweight people as it deals with the psychological issues surrounding how to lose weight. The programme helps people to create the right psychological state to lose weight, making their efforts far more successful and longer-lasting. This means that people who are overweight find it easier to lose weight and keep it off.
Paul Howard, co-creator of the DietAssist programme, said "The cost of surgery is very high, the outcomes are not always positive and, of course, there are always risks inherent with any surgery. The DietAssist programme, at £27 per person, costs a tiny fraction of the money spent on surgery and has zero risks, and the worst that could happen is nothing."
DietAssist would be happy to submit to a clinical trial into the effectiveness of the DietAssist programme versus weight loss surgery in conjunction with the NHS.
Essentially, for most people with a weight issue, there is no problem with the body; it's the mind that's at fault. So why treat the body through surgery when you can treat the mind using a programme like DietAssist.
The DietAssist programme is the result of over 20 years experience of helping people to lose weight effectively, and uses the latest psychological techniques to avoid the self sabotage and demotivation that dieters commonly experience.
The DietAssist programme helps dieters strengthen their motivation and resolve, and creates the optimum psychological state for success. It is designed to work alongside any weight loss programme or sensible eating plan.
People wishing to learn more about how DietAssist can make losing weight easier can join the 30 Day Weight Loss Challenge, in which members of the public can receive 30 days access to the DietAssist weight loss programme for just £1 so they can see how well it works in practice.