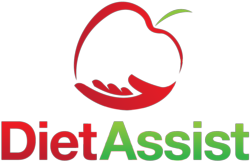 Obesity is often used as a way to protect us from such abuse, either by providing a comforting 'protective padding', or by sometimes making the person less attractive to the abuser
(PRWEB UK) 2 June 2013
In a new study published in the journal Obesity, researchers found that severe abuse can cause 90% increase in food addiction risk.
It has long been thought that childhood abuse can affect psychological health, but this research shows a link between their physical health as well.
The research, led by Susan Mason, Ph.D. at Columbia University, followed 57,321 adult subjects to discover whether food addiction is related to a history of childhood abuse.
They discovered that women with food addiction were 6 units of BMI heavier than women without food addiction and that severe physical and severe sexual abuse were associated with roughly 90% increases in food addiction risk.
They also found that those who experienced physical or sexual abuse in childhood were nearly twice as likely to have a food addiction when compared to women who had no history of childhood abuse.
In the development of the DietAssist programme that teaches people how to lose weight, the creators worked with many clients that suffered abuse or trauma as a child. However, it is their belief that although the trauma or abuse may have set up the behaviour in the past, it is reversible.
Rob Woodgate, co-creator of the DietAssist programme, said, "This research supports our clinical work by confirming the link between obesity and a past traumatic event. What it doesn't address is the mechanism."
"The emotional parts of our mind tend to respond habitually and literally to the things we experience. Obesity is often used as a way to protect us from such abuse, either by providing a comforting 'protective padding', or by sometimes making the person less attractive to the abuser."
"This protective behaviour can become habitual, however, so the obesity continues long after the abuse stops. The good news is that these protective habits are reversible, and although severe cases may require one-to-one sessions, our DietAssist programme gives most people the tools they need to help themselves."
The DietAssist programmed is the result of over 20 years experience of helping people to lose weight effectively, and uses the latest psychological techniques to avoid the self sabotage and demotivation that dieters commonly experience.
The DietAssist programme helps dieters strengthen their motivation and resolve, and creates the optimum psychological state for success. It is designed to work alongside any weight loss programme or sensible eating plan.