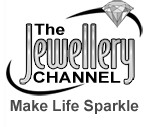 We hope this week-long event will introduce shoppers to a host of captivating jewels they might not be familiar with, or that were previously out of their price range. We're excited about our upcoming event, and we're sure that avid collectors will be too.
(PRWEB UK) 3 June 2013
From Monday 10 through to Sunday 16 June, The Jewellery Channel (TJC) will be hosting a tantalising 100% Gems offer, featuring outstanding deals on a range of magnificent items.
At both their website (http://www.TheJewelleryChannel.tv) and popular television shopping channel, TJC will be placing a fabulous collection of high-quality gemstones in the spotlight.
The week of 100% Gems gets off to a brilliant start on Monday 10 with a wide range of delightful natural gemstones retailing for a steal at under £10.
On Tuesday 11, diamond lovers will be spoilt for choice with a host of glamorous designer diamond pieces on offer at surprisingly affordable prices.
Wednesday 12 is not to be missed – TJC are to feature a superb collection of gemstones from Africa, one of the world's richest countries when it comes to producing quality jewels. Just some of the must-have gems on display include superb purple amethyst, beautiful Mozambique garnet, gorgeous Zambian emeralds plus exceptionally rare and lovely tanzanite.
Thursday 13 will truly usher in summer sparkle with a range of enticing gems that have been carefully selected to complement the mood of the season with their alluring colours. Examples include rose de France amethyst, lovely turquoise and stunning aquamarine.
Those who adore gems with mysterious charm will want to be glued to their screens on Friday 14, since TJC is dedicating an entire day to opals - these captivating gems have a spectacular glimmer that never fails to stand out from the crowd.
Saturday 15 is for fans of classic elegance as well as those born in June – long prized as a mark of sophistication, gorgeous pearls will be at centre-stage. These gems are just the ticket for any discerning collector and they have also made a major splash in fashion circles of late. The Jewellery Channel has some fantastic deals on pearls lined up, so this will be the perfect opportunity for shoppers to spoil themselves or their loved ones (pearls are the birthstone for June).
On Sunday 16 TJC will present their exciting Grand Finale – the entire day will be dedicated to fabulous emeralds. Famous for their truly outstanding beauty, these luxurious precious gemstones never fail to make a person feel like Royalty.
Managing Director of The Jewellery Channel, Colin Wagstaffe, commented on their much anticipated week of 100% Gems: "The dedicated team at TJC are always keen to give our customers something fresh and spectacular to make them feel special, along with prices that suit every budget. We're also proud of the extensive range of high-quality gems we offer – we hope this week-long event will introduce shoppers to a host of captivating jewels they might not be familiar with, or that were previously out of their price range. We're excited about our upcoming event, and we're sure that avid collectors will be too."