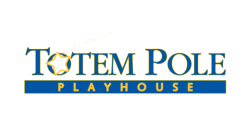 Fayetteville, PA (PRWEB) June 01, 2013
The Totem Pole Playhouse family lost its beloved Jean Stapleton on May 31, 2013. The Emmy-winning actress performed at the playhouse for more than 20 years. Her late husband William H. Putch, served as the producing artistic director at Totem Pole Playhouse for thirty years. Jean will always be remembered for all that she gave to the Playhouse and the theater goers of South Central Pennsylvania.
"Everyone at Totem Pole Playhouse is deeply saddened by the loss of our beloved Jean Stapleton. We remember fondly all that she gave to the Playhouse and the entire community. She was a treasure and a friend. She will be sorely missed. We send along our deepest sympathies to Pam and John Putch and the family. We dedicate the remainder of our 63rd Season to Jean."

Ray Ficca - Artistic Director, Totem Pole Playhouse
"Jean will always be a part of Totem Pole Playhouse. Memories of her time here are golden and her legacy will live on."
Carl Schurr - Producing Artistic Director, (Totem Pole Playhouse 1984-2008)