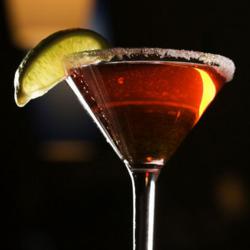 Alcohol does not need to control your life.
New York, NY (PRWEB) June 03, 2013
A rehabilitation center for alcohol, AlcoholCenter.com has historically offered its services to individuals in a number of regions across the United States. However, the center's sources announce that it is now equipped to provide services to individuals in all 50 states.
The Alcohol Center has become one of the most reliable providers in the country and has built a reputation as a safe haven for those who have become either addicted to alcohol, or have begun to demonstrate a dependency on it. While for most people over the age of 21, occasional use of alcohol does not pose an issue. On the other hand, according to the alcohol center staff, it can become a potentially deadly habit – sometimes without the individual even noticing it at first.
And, it is when a person's drinking habit becomes so serious that it begins to interfere with family, employment, and more frighteningly – one's health – then, it's time to take some steps and get some help. This is the time when people can turn to and trust the staff of the Alcohol Center.
The Alcohol Center is open to everyone, and one can now give them a call whenever they want to, or are ready to do so. By just making that first call, people can start the ball rolling to get the help that's needed.
AlcoholCenter.com has branches in Maryland, Massachusetts, Minnesota, Michigan, Missouri, Montana, Nebraska, Nevada, New Jersey, New York, Ohio, North Carolina, Montana, South Dakota, Virginia, Utah, and many others. Therefore, there is sure to be a location near everyone.
The center serves everyone regardless of race, sex, color, national origin, age, religion or creed, sexual orientation, disability, or marital status. In other words, everyone is welcome to call.
The Alcohol Center personnel are qualified and trained, and able to guide individuals in making healthy lifestyle choices as recovery begins.
They have also begun helping people through its Alcohol Abuse Program. The purpose of this program is to provide real-time service to the client. Education, coupled with counseling is aimed at prevention as well as supporting a person already in the throes of addiction.
If someone is at the point where they have an addiction or strong dependency upon alcohol, or are just recently realizing that they are struggling with a habit that has gotten out of hand, they may contact AlcoholCenter.com online or call 800-282-1362.