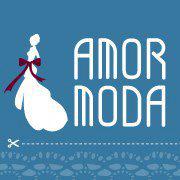 (PRWEB) June 02, 2013
AmorModa.com, a well-known women's outfit company, is now launching a bridesmaid dress promotion from today until June 25, 2013. All the clients for its bridesmaid outfits can get a discount when checking out, up to 61% off.
The bridesmaid dresses from AmorModa.com are featured with these characteristics: rich choices, meticulous production, and fine tailoring. They are offered in 24 colors, such as white, green, purple, red, and more.
Now, all AmorModa.com's bridesmaid outfits are offered at discounted prices. For example, one bridesmaid dress (called "A-Line/Princess Sweetheart Asymmetrical Chiffon Bridesmaid Dress With Ruffle", item code: 007022746) was previously priced at $262, and it is offered at a new discounted price of $137. AmorModa.com provides free delivery for all clients as well.
Anna, a girl from Germany, said, "Not only is AmorModa offering cheap wedding dresses and bridesmaid dresses on the market today, AmorModa also provides free delivery for any order. I always receive my orders ahead of time for my events. I'm so happy with the company."
Moreover, AmorModa is also offering different women's dresses with heavy discounts, including wedding dresses, evening dresses, cocktail dresses, and more. All of the dresses from AmorModa are of reasonable prices and people can purchase the dresses at lower costs to show their personality.
About AmorModa.com
AmorModa.com focuses on wedding dresses, cocktail dresses, and wedding dress accessories. The reason to choose AmorModa.com is very simple: AmorModa.com offers high quality products at affordable prices, and their customer service is a top priority.
For more information, please visit http://www.amormoda.com/