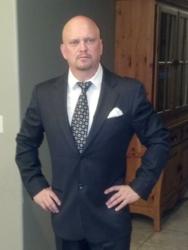 I believe by spreading awareness, we are saving lives.
Phoenix, AZ (PRWEB) June 02, 2013
David Gergen, owner of Gergen's Orthodontic Lab, was specifically selected as receiving Diplomat status to the American Sleep and Breathing Academy (ASBA). In addition, Mr. Gergen created a company that travels the country to promote awareness of the disorder, educate the public on treatments/effects of untreated sleep apnea and direct patients to the most qualified doctor in that community. The company, called Pro Player Health Alliance, uses NFL legends who have had personal struggles with sleep apnea to attract an audience whom they share their testimonies with. David Gergen says, "Creating Pro Player Health Alliance has brought a new wave of awareness to the public by NFL greats sharing personal struggles, experiences and losses with sleep apnea."
As a leader in the battle against sleep apnea, Gergen has also teamed up with Allstate Medical and dentists across the country to provide the newest top-of-the-line treatment to sufferers of the deadly disorder. Branded with light purple acrylic and purple containers, Gergen's Orthodontic Lab created the new oral appliance that is custom fit to a patient and will ultimately give that individual a better night's sleep by preventing sleep apnea. This appliance is known to those in the medical field as the Snap Fit Telescopic Herbst Appliance,
The Snap Fit Telescopic Herbst Appliance is a hybrid appliance of the Acrylic Herbst Appliance. The biggest difference between the two is the retention and added clasping with no adjusting. The Adams clasp is a custom fit clasp that should only be bent by a trained orthodontic technician. This appliance has eight Adams Clasps and no adjusting is ever needed because of this clasping system. The snap fit also has a dual thick wire mesh integrated into the acrylic and added lingual frame work. The added features allow for a 3 year warranty, the longest on the market. This appliance has been proven to be effective on chronic snoring and mild to moderate obstructive sleep apnea sufferers.
This appliance allows patients to move laterally and vertically without disengaging the appliance from teeth. It can be fabricated from hard acrylic, which we recommend, or thermo active and soft/hard materials to retain teeth via friction grip or clasps. The Herbst Sleep Appliance is a mandibular re-positioner that has been in use many years for orthodontic and TMJ therapy prior to its modification for treatment of sleep disordered breathing. The greatest advantage of the Snap Fit Telescopic Herbst appliance is that it allows for very quick, easy and accurate mandibular protrusive adjustability.
The Snap Fit Telescopic Herbst is an excellent appliance that is cost effective, high patient compliance and allows in office correction in minimal chair time. Gergen's Orthodontic Lab makes more of this appliance than any lab in the United States. The Snap Fit Telescopic Herbst appliance has a PDAC number and works in the Medicare model.
About David Gergen
David Gergen, CDT and President of Pro Player Health Alliance, has been a nationally respected dental lab technician for over 25 years. He received the award for "The Finest Orthodontic Technician in the Country" given by Columbus Dental in 1986. He also has been appointed chair of the dental wing of the American Sleep and Breathing Academy a national interdisciplinary academy dedicated to sleep training and education with over 60,000 members. He has worked for some of the pioneers in the orthodontic and sleep dentistry fields. He was the personal technician for the likes of Dr. Robert Ricketts, Dr. Ronald Roth, Dr. A. Paul Serrano, Dr. Clark Jones, Dr. Harold Gelb, Dr. Joseph R. Cohen, Dr. Rodney Willey, Dr. Allan Bernstein, and Dr. Thien Pham. One of his proudest achievements is receiving The National Leadership award for Arizona Small
About Pro Player Health Alliance
The Pro Players Health Alliance (PPHA) is an organization dedicated to helping former NFL players, through providing testing and treatment options for those who suffer from sleep apnea. In addition, the PPHA is dedicated to integrating education and raising sleep apnea awareness, in a fun and memorable way.