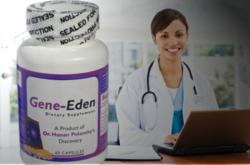 Since the process of aging damages the immune cells, older individuals need to boost their immune systems. - Mike Evans, polyDNA
Rochester, NY (PRWEB) June 02, 2013
polyDNA's monthly survey, taken during May 2013, shows that older respondents are aware of their declining immune systems. These respondents are correct. Science shows that aging erodes the immune system over time. As one ages, there is a buildup of damaged proteins and other molecules that can destroy immune cells. Specifically, aging harms immune cells known as "sentinels." These are the cells that alert the immune system to the presence of invading bacteria and viruses.
"Dendritic cells are known as the 'sentinels of the immune system' and alert the rest of the immune system to the presence of microbial invaders. When you are exposed to viruses or bacteria, these cells engulf the pathogens and present them to the immune system, saying in effect, 'There's an infection going on, and here is the culprit - go get it." - Dr. Laura Santambrogio, Einstein College of Medicine (1)
A study published in the journal Cell Reports in 2012 said that "Free radicals can damage immune cells. They are believed to accelerate the progression of cancer, cardiovascular disease, and age-related diseases. "The increased level of free radicals (has been) reported in aging cells (including) cells of the immune system." (2) The increase in free radicals is a known phenomenon in aging.
The same study went on to note that "Immunosenescence (the gradual decline of the immune system brought on by aging) is characterized by a decreased ability of the immune system to respond to foreign antigens." (2) (Cell Reports, 2012) Foreign antigens include viruses.
This is significant because a weakened immune system leaves one's body open to attack by viruses, such as herpes. For example, a study in 2012 said that "The immune system of elderly patients is sometimes too weak to suppress the … virus." (Brain and Nerve) (3)
"Since the process of aging damages the immune cells, older individuals need to boost their immune systems. I recommend considering Gene-Eden-VIR, a natural product that has antiviral ingredients that can help the immune system fight off viruses." - Mike Evans, polyDNA
polyDNA recommends that people educate themselves about Gene-Eden-VIR, a natural remedy against latent viruses.
By helping the body's immune system target latent viruses (such as the latent herpes virus), older individuals lower their risk of becoming sick.
In a post marketing clinical study, Gene-Eden-VIR was shown to be safe and highly effective against latent viruses. Over 70% of Gene-Eden-VIR users reported a reduction in viral symptoms. (4)
Each capsule of Gene-Eden-VIR contains a patented formula of five all natural ingredients including selenium, camellia sinesis extract, quercetin, cinnamomum extract, and licorice extract. In addition, each bottle is GMP Certified. (5)
To learn more about Gene-Eden-VIR, the only product on the market today that helps the body target the latent herpes virus and that is scientifically backed by published material, visit http://www.gene-eden-kill-virus.com.
Reference:
(1) http://www.einstein.yu.edu/news/releases/811/study-shows-how-aging-impairs-immune-response/
(2) http://www.ncbi.nlm.nih.gov/pmc/articles/PMC3408590/
(3) http://www.ncbi.nlm.nih.gov/pubmed/22941843
(4) http://www.cbcd.net/Gene-Eden-VIR-Clinical-Study.php
(5) http://www.gene-eden-kill-virus.com/studies.php
###
polyDNA is a biotechnology company that develops dietary supplements using the unique scientific method developed by Dr. Hanan Polansky, which is based on Computer Intuition.
In addition to his unique scientific method, Dr. Polansky published the highly acclaimed scientific discovery, called Microcompetition with Foreign DNA.
The discovery explains how foreign DNA fragments, and specifically, DNA of latent viruses, cause most major diseases. polyDNA developed Gene-Eden-VIR (), an antiviral natural remedy that helps the immune system kill latent viruses.