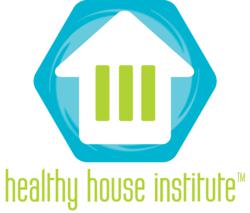 E.L. Foust, as a small but successful, enduring, and education-driven company, has been exceedingly generous in providing support to persons with chemical sensitivities including persons in the Boise metropolitan area - Allen Rathey, President, HHI
Boise, ID (PRWEB) June 04, 2013
The Healthy House Institute® (HHI) - sister website of The Healthy Facilities Institute® (HFI) - is pleased to recognize the generous assistance provided by E.L. Foust Company - http://www.foustco.com - in helping chemically-sensitive persons in locations including Boise, ID and Rio Rancho, NM.
"E.L. Foust, as a small but successful, enduring, and education-driven company, has been exceedingly generous in providing support to persons with chemical sensitivities including persons in the Boise metropolitan area," said Allen Rathey, president of the Healthy House Institute (HHI). "Though we do not endorse products, we do recommend that consumers consider companies that support education, and E.L. Foust is certainly one of them."
According to Robert Marchand who facilitated a donation of an E.L. Foust 400 unit – a HEPA-filter-equipped model along with gas capture capabilities - in the Rio Rancho, NM area: "The recipient of the donated unit was enormously grateful for the gesture from this niche provider of indoor environmental protection aids and equipment. E.L. Foust is one of the relatively few companies that sensitive persons can trust for their indoor air quality and other home needs."
About HFI
The Healthy Facilities Institute (HFI) strives to provide authoritative information for creating and maintaining clean, healthy indoor environments. Since buildings are ecosystems, HFI works to address the many interrelated aspects of built environments — such as air, water, energy, materials and resources, green cleaning, indoor environmental quality, waste management, people and more — as an integrated or holistic system. Inasmuch as "Clean" is a metaphor for healthy indoor spaces, HFI also emphasizes prevention and removal of pollutants or contaminants to help ensure optimum conditions for living, learning and working.
About HHI
The Healthy House Institute (HHI) provides consumers information to make their homes healthier. HHI strives to be the most comprehensive educational resource available for creating healthier homes.
About E.L. Foust
Since 1974, Foust Air Purifiers - specifically manufactured for people with chemical sensitivities (CS), severe allergies, or asthma to remove chemicals, fumes, odors, and particles down to 0.1 microns from the air - have often been the units of choice of doctors and allergy sufferers. Great for use in the home, office, schools, or any place needing clean air, Foust air purifiers are all-metal construction, use no adhesives, contain large beds of carbon, and have HEPA filters without glue to avoid triggering sensitivities. Call 800-353-6878.