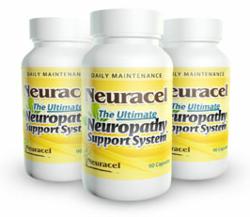 Boise, Idaho (PRWEB) June 03, 2013
Amongst the most painful forms of nerve disorders, Peripheral neuropathy is a medical condition that actively affects millions of people globally. According to the findings of Mayo Clinic at http://goo.gl/65PAU, the symptoms of peripheral neuropathy lead patients to feel sharp and intense pain in the muscles and joints, which serves to negatively impact the lifestyle. Living with peripheral neuropathy requires individuals to make several compromises as performance of even the most basic of tasks becomes quite a challenge under this condition. Furthermore, what makes this disorder even more challenging is the fact that it has no cure. Thus, patients are involved in a constant battle to somehow manage the symptoms and control the pain. While there are several different treatments available for this condition ranging from complex surgeries to medical drugs, not only are these treatments extremely costly, but their pursuance is also a problem. However, with the launch of the Ultimate neuropathy support system, Neuracel is confident that it will provide the answers to all the problems concerning Peripheral neuropathy and its treatment.
Neuracel's Ultimate Neuropathy Support System
The Ultimate neuropathy support system is a natural treatment for Peripheral neuropathy.
Consisting of five carefully selected herbs, Neuracel provides immediate pain relief. As the pain associated with Peripheral neuropathy can be quite severe, rapid decrease in the pain level aids in restoring life back to normal. Moreover, apart from providing pain relief, the product also works to boost nerve health to ensure sustainability of the results in the long term as well. Be it natural or unnatural, most other treatments for Peripheral neuropathy emphasize more on delivering short term results. While short term results are beneficial, the benefits are fairly limited as future outbreaks remain a possibility.
About Neuracel
Dedicated to providing entirely natural treatments for various ailments, Neuracel is firmly established as a pioneer in herbal medicine. All the products manufactured by the company are designed to provide the highest levels of safety and quality. For further information, visit https://neuracel.com/specialoffer.php. More information about the company backgrounds can be acquired on http://www.neuracel.com.