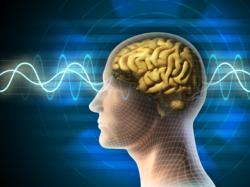 For the first time, dreamers around the globe can take part in the Psi Dream Contest using the Dreams Cloud interface.
Herndon, VA (PRWEB) June 11, 2013
Dreams Cloud, the most comprehensive resource on dreams and dreaming on the web, mobile and social media, is making it possible for dreamers around the globe to participate in the Psi Dream Contest held each year at the annual conference of the International Association for the Study of Dreams (IASD). This year's conference takes place in Virginia Beach, VA, June 21 – 25, 2013.
The contest has been held every year since 1985, and is organized by Dr. Robert Van de Castle, a renowned researcher in the field of dreams and an advisor to Dreams Cloud.
Much like previous years, three opaque envelopes will be prepared prior to the contest, each containing a sheet of paper with a full color image on it. Each image is intentionally chosen to be as different as possible from the others in theme, color, setting, objects, shapes, etc. On the night of the contest a "sender," chosen from among the attendees, will select one of the three envelopes. In the privacy of her room, she will focus on the image intensively and attempt to telepathically transmit it to dreamers around the globe.
Conference attendees can complete and submit a Psi Dream Contest entry form the next morning, before the target image is revealed. However, this year, Dreams Cloud will make it possible for anyone from anywhere in the world to participate in the contest. Dreamers who wish to participate can enter their dreams at Dreams Cloud on Sunday, June 23rd between the hours of 12:01 a.m. Eastern Time (GMT +5) and 10:00 pm that same day. In order to record a dream on Dreams Cloud, users must first register as members. However, membership on Dreams Cloud is free and open to everyone.
About Dreams Cloud
Dreams Cloud, a subsidiary of Dreams Book Inc. (DBI), is a global resource which specializes in gathering, saving, and tabulating a statistical compilation of dreams via its website and free mobile apps for smart devices. The website provides its members with tools to log their dreams, create dream journals, reflections on their dreams. The goal of Dreams Cloud is to better its members' lives and those of the public through its efforts. To learn more about Dreams Cloud, please visit http://www.dreamscloud.com.
About Dreams Book Inc.
Dreams Book Inc. (DBI), a Herndon, VA, based company, is the creator and manager of various internet-based projects. DBI employs fractional management and in-house expertise and development as well as a multi-national outsourced team to create value for its stakeholders through synergetic and strategic project management. DBI specializes in projects that provide social benefits and have mass appeal.