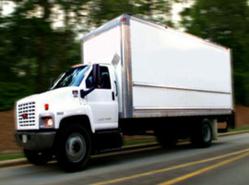 (PRWEB) June 04, 2013
MovingTruckRental.com launched its latest moving truck rental comparison engine. The system is expected to reduce research and comparison time by nearly fifty percent. Based on cutting-edge Web technologies and the best comparison shopping technologies, the company expects over a million users to use its interface within the next two years.
"Our approach was a multi-pronged strategy that leveraged relationships, technology, sophisticated comparison tools, and advanced reviews to help consumers compare several moving truck rental companies with just a few clicks. Years of research and planning were poured into the development of the system. In addition to the technology component, we tapped into our network of hundreds of moving truck rental companies to develop a robust comparison system," says Matt, a Moving Truck Rental Analyst for MovingTruckRental.com.
MovingTruckRental.com developed its latest moving truck rental comparison system in direct response to customer demands. Earlier, it would take consumers weeks or even months to compare moving truck rental companies, obtain quotes, track reviews, and make a choice. But the new interface developed by MovingTruckRental.com is expected to cut down this entire process to less than a few minutes.
Ann, who recently used the new comparison engine, shared her experience: "I was planning my move recently and was extremely frustrated at the amount of time it was taking for me to compare moving truck rental companies. Almost every website said the same thing. Unfortunately, when it came to actual reviews most did not live up to their promises. Thankfully, MovingTruckRental.com provided me with unbiased reviews and a solid research profile for each moving truck rental company. Moving could be very frustrating and time-consuming. Thankfully, the comparison process wasn't."
"We are extremely advanced when it comes to moving truck rental comparisons. Our algorithms help us narrow down choice and present results within seconds. In addition to the interface itself, we also have several social media tools on our site so users can ask their friends and well wishers to chime in as well," says Calvin Davis, CEO and founder of MovingTruckRental.com.
MovingTruckRental.com is a free site that allows consumers to compare moving truck rental companies, obtain quotes, research reviews and reputation, and book their next move -- all within just a few minutes. A dedicated customer service team works with consumers 24/7 to ensure all users receive world class service and support throughout the moving process. The company has been in existence for over fifteen years and has helped tens of thousands of customers move from A-B. In addition to the site's basic infrastructure, a comprehensive suite of hundreds of knowledge base articles provides outstanding help to customers during all phases of the move.
For more information and to request a quote, visit http://www.movingtruckrental.com/truck-rental-comparison.html.