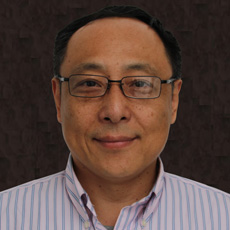 "I'm very excited about the opportunity to help shape the direction of Appconomy's products and to scale the innovations we have introduced in digital loyalty, e-gifting, and indoor positioning systems to even larger markets." – Charles Liu
Austin, TX USA and Shanghai, CHINA (PRWEB) June 03, 2013
Appconomy, Inc., a leading developer of mobile commerce applications and marketing tools, announced today that Charles Zhengyu Liu has been appointed Senior Vice President and Chief Technology Officer (CTO) for the company. Prior to joining Appconomy, Mr. Liu had served as a senior manager with RIM (now named Blackberry) in China since the company opened operations in 2006, first as the General Manager of RIM China and more recently as Chairman of RIM Mobile Science & Technology (China) Co., Ltd. As CTO of Appconomy, Mr. Liu will oversee technology strategy and manage the product design & development organizations for the company.
"Appconomy is thrilled to have such an outstanding businessman and technologist as Charles Liu join the company in an important, senior executive role," said Brian Magierski, President & CEO of Appconomy. "Charles deepens our Chinese leadership experience, while also augmenting Appconomy's global capabilities and management team who, as a group, possess decades of significant global retail, technology, and mobile know-how."
"Appconomy is at the forefront of companies building the next generation of mobile applications," said Mr. Liu. "I'm very excited about the opportunity to help shape the direction of our products and to scale the innovations we have introduced in digital loyalty, e-gifting, and indoor positioning systems to even larger markets."
During his service in RIM China, Mr. Liu served as a key liaison between China management and international operations. He started up RIM's operations in China and forged its first major carrier relationship with China Mobile. Through his efforts, BlackBerry was then successfully launched in China Telecom and China Unicom. Mr. Liu gained reputation in local and MNC customers as a trusted business and solution advisor. He also developed and deepened partnerships with the Chinese government, IT system integrators and solution providers and mobile phone distributors.
Prior to RIM, Mr. Liu served for eight years in multiple roles as a key executive in Asia for Entrust Inc., a global leader in identity-based security solutions. In his last role at Entrust, Mr. Liu was Regional Director, Southeastern Asia and Greater China. In that role, Mr. Liu was responsible for security software and solution sales in China, Hong Kong, Taiwan, and Southeast Asian countries. For his efforts in building the Entrust business in a highly regulated region and forging and maintaining local sales partnerships in the region, Mr. Liu received the CEO Award of the year in 2005.
Prior to Entrust, Mr. Liu served as a software developer, senior software designer, and product development manager for Nortel Networks/Bell Northern Research in Ottawa, Canada. Before his commercial career, Mr.Liu served as a lecturer and researcher at Shanghai University of Science and Technology, Shanghai China and as a visiting scholar at University of Ottawa, Ottawa, Canada.
Mr. Liu received an Executive Development Program certificate from Guanghua School of Management, Peking University, Beijing, China, a Master's of Science in Computer Networking from the Dept. of Electrical Engineering, University of Ottawa, Ottawa, Canada, and a Bachelor's of Science in Microwave Telecommunication, from the Dept. of Radio and Electronics, Shanghai University of Science and Technology, Shanghai China.
Mr. Liu is active and contributing in China social activities. He is a frequent speaker in industry seminars, technical and social forums, visiting professor in 3 Chinese universities and served as director of Western Returned Scholars Association, Canadian Chinese Business Council, and other NGOs.
About Appconomy, Inc.
Appconomy operates a cloud-based platform for mobile marketing and commerce that directly connects consumers and merchants through its JinjinTM marketplace and apps for smartphones, tablets, and feature phones.