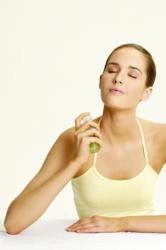 Miami, FL (PRWEB) June 03, 2013
CBS Miami reported on May 27th that a growing number of American adults are reporting acne symptoms well past their teen years. CBS quoted physicians saying that a staggering twenty-five percent of women experience acne symptoms, while fifty percent or more of their male counterparts have the same skin condition. While many think all acne is created equal, adult acne differs from teen acne in the way it develops and is more hormone and bacteria imbalance driven, rather than overproduction of body chemicals and bacteria during teenage years. The team at Probiotic Action specializes in treating adult acne, targeting the bacteria that causes it, and offers special advice on how to treat it.
Probiotic Action, best known for their probiotic acne treatment, has found success in the battle against acne by not only targeting the bacteria that causes acne, but also offering additional advice on how to battle the skin condition.
"Adult acne is more commonly seen as under the skin inflammation, swelling, and blemishes," says Probiotic Action spokesman, Fernando Perez.
Perez continued, "To treat adult acne, a combination of a topical probiotic acne cream, along with a treatment that helps to balance the hormone levels that contribute to acne may be the best acne treatment. Research shows that for adults, often many types of hormone therapy and acne treatments are needed depending on their skin type".
For men and women suffering from the skin condition, Probiotic Action recommends staying away from harsh scrubs and acids used to treat teenage acne. Perez advises consulting with a physician before taking an internal acne treatment as it may kill "bad" bacteria, but offset hormone levels and worsen a condition. Perez suggests using an adult acne treatment that balances the good and bad levels of bacteria on the skin that won't interfere with hormone imbalance like Probiotic Action.
For more information on the bacteria that causes acne and how to treat it, visit Probiotic Action online and find them on Facebook.
Probiotic Action is an advanced acne treatment that uses Probiotics for acne containing the "good bacteria" that is naturally found on healthy human skin. By using probiotics, Probiotic Action is an effective treatment that restores the normal bacteria content on skin. Probiotic Action will successfully clear skin when used as an adult acne treatment while protecting skin against bad bacteria, free radicals, and pollutants*.
*These statements have not been evaluated by the Food and Drug Administration. Probiotic Action is not intended to diagnose, treat, cure or prevent any disease.