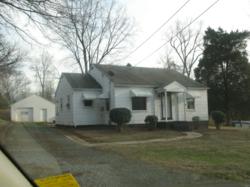 We find that home owners are often unaware of what will excite a potential buyer to chose buying that house instead of one of the many other choices on the market
Kernersville NC (PRWEB) June 02, 2013
ww.RealEstateIncome.biz has just released a new report, "How Home Owners Can Sell Their Houses Faster". This report is aimed at owners of houses that are 4 years old or older, with suggestions for how their owners might sell their older home more quickly in today's over-saturated housing market.
The report addresses issues of concern to potential home sellers to include:
1.What renovations may be necessary to attract buyers.
2.The time and nuisance consideration in planning for renovation while living in the house.
3.Advantages of selling the house "as is" to an investor-rehabber.
4.Financial assistance available to investor-rehabbers to buy older homes and suggestions as to how the buyer-investor might creatively integrate all funding sources to provide a faster sale for the house seller.
"We find that home owners are often unaware of what will excite a potential buyer to chose buying that house instead of one of the many other choices on the market," says David Amos of RealEstateInvestor.biz.
Amos continues:
"No matter how well kept up a house may seem, most houses, even after just a few months of occupancy will need some sprucing up if they are to attract buyers in today's over crowded housing market.
"Even the most simple work, such as re-painting the walls, can be a real chore, not to mention the discomfort of the new-paint smell if a family is continuing to live in the home during a "spruce-up" effort, and it's many times worse if a real renovation is in order, such as modernizing kitchens or bathrooms.
"Furthermore, the time and money required to do these renovations is usually much longer for an owner-occupant, or even for a house owner who is no longer living in the house, unless they are in the house renovating business themselves.
"For many home older home owners, selling to a house rehabber offers great peace of mind and possible great savings as well, even though the price they get for their house may seem, at first, to be below 'market price'.
"The new report, 'How Home Owners Can Sell Their Houses Faster', now available on the RealEstateIncome.biz website goes into detail on these issues to include suggested funding sources for real estate investors that the home seller might suggest to a potential housing rehabber to induce a quicker sale.
"By being aware of the possible creative funding options available to the house rehabber-buyer, the house seller has a better chance of selling quickly and at possibly a better price as well.
"When making the decision to sell a house, we feel the home owner is better off with a realistic view of what's needed to sell quickly and hope this report will offer valuable knowledge and potential solutions for selling their house fast
About:
Lexis Global Marketing LLC (LGM) works with clients to
develop and implement their marketing programs and strategies,
domestically and internationally. http://www.LexisGlobalMarketing.com
Contact:
David Amos
Lexis Global Marketing LLC.
Tel 1-336-817-7376
Email: damos(at)lexisglobalmarketing.com
Address: 931-B South Main St., Suite 154
Kernersville NC USA 27284
About:
Lexis Global News (LGN) features current items of interest in business, technology, manufacturing, health and wellness, education, fashion, travel and life style.
LGM is a division of Lexis Global Marketing LLC.
http://www.lexisglobalnews.com/
Contact: Robert Allen
Lexis Global News
Tel 1-336-775-8617
Email: featurerseditor(at)lexisglobalnews(dot)com
Address: 931-B South Main St., Suite 154
Kernersville NC USA 27284