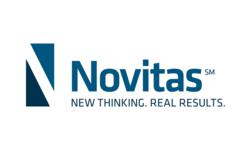 ...in essence, this technology makes military skills translators and job banks obsolete.
Reston, VA (PRWEB) June 03, 2013
Novitas Group today announced its "Vet Connector" concept to empower veterans to find meaningful work and employers to find exceptional, skilled talent.
Over the next five years, 1.5 million veterans will leave the military. The Pentagon will spend nearly $1.3 billion annually in unemployment insurance. Vet Connector brings together tens of millions of dollars in conceptual analytics technologies to meet the challenge of helping veterans find work without having to worry about translating their military skills to corporate speak, or figuring out what "keywords" need to appear in their resumes to find the "right" job. With one click, veterans can now leverage advanced mathematical algorithms to find employment opportunities that would never be found through today's traditional job boards.
A former Executive Director of "Joining Forces" in the Office of the First Lady at The White House said, "This is a truly jaw-dropping tool. Vet Connector leverages cutting-edge technology to reduce a veteran's complete body of work; resume, fitness reports, DD-214, etc. into very intuitive "concepts" that really extract the essence of their skills, education and experience and matches them to meaningful, relevant jobs. In essence, it makes MOS translators and job banks obsolete."
In May, Vet Connector was demonstrated live to an audience of 200 at the U.S. Special Operations Command Care Coalition Conference in Tampa. Matt Maasdam, a former Navy SEAL and Military Aide to the President, directs the Vet Connector Program. "We were very pleased with the wonderfully positive response we received in Tampa. We've demonstrated this to the White House and the Pentagon and they were also impressed with our work. Nobody else is doing this – it is a truly revolutionary technology that can be used by both veterans and companies to find each other where they otherwise would not. When you eliminate the frustrations associated with current job search sites, you find the right fit much faster."
Vet Connector is based on technology that finds what you mean, not what you say. By addressing a veteran's entire experience as a concept, and not as a series of keywords, more relevant and non-obvious matches are found – leading to greater opportunity for both veterans and companies who want to hire them. Additionally, Vet Connector instantly geo-locates jobs and allows veterans to interact with the data so that with just a click, the entire system instantaneously learns and provides even more relevant choices.
Novitas CEO, Chris Taylor said, "Everyone wants to do the right thing for veterans, but, in truth, most efforts are too small, and the tremendous outpouring of goodwill also creates fragmentation, offering a confusing picture for veterans transitioning to the private sector. Job fairs don't scale, and federal and commercial job boards are cumbersome and often fail to accurately match talent with real opportunities. That disappears with Vet Connector, where veterans will never have to format a resume, set up duplicate profiles on multiple job boards, or pay for this service. We are giving it away for free to veterans and their families, including Gold Star families – for life."
Taylor further said, "We're demonstrating this unique technology to select corporate sponsors from banking, retail, insurance, veterans service organizations, and other industries to gain their support in this endeavor. Together, we can re-imagine how organizations harness the talent of a pool of people who have remarkable skills, demonstrated commitment and leadership, and a willingness to serve something greater than themselves. In this, veterans, businesses, and America all win."
About Novitas Group:
Novitas Group is a service-disabled, veteran-owned small business and the parent of Novitas Analytics and Novitas Technologies. Together, they form a technology and professional services firm that partners with global enterprises, governments, and international organizations to achieve real results in an era of complexity and change. Novitas Group draws upon many disciplines to help understand and evaluate today's biggest challenges. We integrate diverse ideas, people, and technologies to design traditional and non-traditional sustainable solutions that empower humanity, ensure continuity, and drive success.