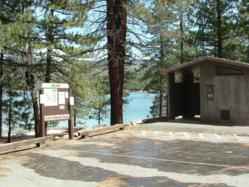 Northern California (PRWEB) June 04, 2013
The Lakeshore Villa RV Park offers 92 spaces and all the summer amenities visitors are in search of. Located on over 6.5 acres with two walking trails that lead from the park to the water's edge at Doney Bay. It is a popular destination because of its close proximity to Lake Shasta.
The Frenchman Damn Trailer Park offers 20 spaces and is within close proximity to The Plumas National Forest offering both summer and winter activities.
"Madison is excited about the new venture and was selected because of our results oriented management style, our expertise in managing similar property types and our ability to provide our clients with a complete property management solution," said Jacqueline Kimaz, Vice President of Madison.
The outdoor hospitality industry is evolving and it's demographics are attracting new investors. Older properties are being upgraded and/or expanded, and new properties are being built to meet the increased demand. Madison is looking beyond the traditional management and brokerage services with a drive to uncover new opportunities, bringing investors a local partner that understands their investment needs and has the ability to service their portfolio.
With the addition of these two assignments Madison continues to expand it's Northern California Portfolio of managed commercial properties. Specializing in brokerage, commercial property management, self-storage properties, office buildings, industrial parks, retail centers, leasing/tenant placement and RV Resort/mobile home parks.
About The Madison Real Estate Group
The Madison Real Estate Group is an entrepreneurial and experienced full service multifamily and commercial real estate company specializing in receivership, property management, tenant placement and brokerage, and serves as a trusted advisor to financial institutions and private investors. We have built our reputation by offering innovative solutions to our clients property management needs, adding value to their portfolio, and consistently exceeding their expectations for service and performance.
Contact
For more information about The Madison Real Estate Group, please visit our website at http://www.madisonreg.com or contact Corporate Headquarters:
Joe Kimaz, President
The Madison Real Estate Group
14852 Ventura Blvd. Suite 111
Los Angeles, CA 91403
Phone: 213-620-1010
Jkimaz@madisonreg.com