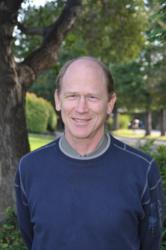 San Francisco, Calif. (PRWEB) June 03, 2013
Aperian Global, a leading provider of consulting, training, and web tools for global talent development, today announced that Dr. Ernest Gundling, co-founder and president of Aperian Global, will be a featured speaker at Børsen Executive Club in Kolding, Denmark, on June 4, 2013. Børsen is the pre-eminent Danish daily newspaper specializing in business news. Its Executive Club is a forum for thought leaders to share experience, attitudes, and outcomes on a range of topics related to global business.
The presentation, "Global Leadership: How is it Different and How Do We Develop It?" will focus on Aperian Global's research culminating in the SCOPE Model: Seeing Differences, Closing the Gap, Opening the System, Preserving Balance, and Establishing Solutions. Dr. Gundling will also identify ten global leadership behaviors and why they are critical for global leadership success.
Ulrik Kolding Hartvig, senior vice president of FLSmidth, the leading supplier of equipment, services, and expertise for the cement and mineral industries, will also be speaking at the event. Hartvig, who has spent the last 15 years working in international leadership roles, will share practical examples of leading multicultural, global teams. He has also served in executive positions at prominent Danish companies Superfos, A.P. Møller – Mærsk, and others.
Dr. Ernest Gundling is a founder and president of Aperian Global. He assists clients in developing strategic global approaches to leadership, organization development, and relationships with key business partners. He coaches executives with global responsibilities and works with multicultural management teams to help them formulate business plans based upon strong mutual understanding and a joint commitment to execution. Some of his corporate clients have included AT&T, Cisco Systems, Deutsche Bank, Ford Motor Company, Genentech, Hewlett-Packard, KPMG, Lenovo, Microsoft, Mitsui Bussan, Procter & Gamble, Qualcomm, Samsung, Saudi Aramco, Schneider Electric, Takeda Pharmaceuticals, and 3M. He has lived in Japan, Germany, and Mexico and has travelled extensively throughout Asia. He holds a Ph.D. from the University of Chicago and currently lectures at the Haas School of Business at the University of California Berkeley. He is also the author of several books, including What is Global Leadership?, Working GlobeSmart, and Global Diversity.
Registration is by email only at klj(at)businesskolding(dot)dk.
About Aperian Global
Aperian Global provides consulting, training, and web tools for global talent development. Aperian Global's flagship product, GlobeSmart®, is a tool that has had over 400,000 registered users in 125 organizations worldwide and provides ready access to detailed information on how to conduct business effectively with people from around the world. Founded in 1990, the company has partnered with clients in more than 85 countries and has worked with more one-third of the Global Fortune 100, delivering over 2,000 workshops in 25 languages in the last year. The company has offices in Bangalore, Boston, Kolding, Paris, San Francisco, Shanghai, Singapore, and Tokyo. For more information, visit http://www.aperianglobal.com.