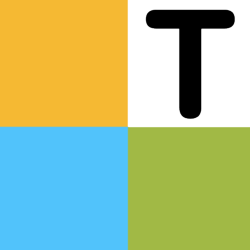 Hong Kong, CN (PRWEB) June 04, 2013
Translia.com, a provider of quality translation services, uses a patented method that received US Patent No. 8,386,235 that can offer customers the ability to have translations of similar quality as those of other translation companies, but in less time. This is critical for companies who need their translations completed quickly and accurately. For businesses around the world, there is no time to waste in getting their products to market in multiple languages that will enable them to be able to market them around the world.
This is because Translia uses a system whereby businesses do not have to hire a single translator to complete a project, which is instead split up amongst several translators. Have you ever had problems with reconciling multiple versions of one document that are being edited by different people? Translia can solve that with its system that locks sections of the document to ensure that one translator is working on each section to avoid these mistakes. Only Translia has the ability to offer this type of service, which is not offered by any of its competitors.
Translia has been trusted by thousands of clients to translate documents critical to their business success. It is a member of the Globalization and Localization Association and also a member of the American Translators Association. The services offered by Translia.com are similar in quality to those offered by other members of those groups. The main difference is that instead of outsourcing, which is the standard method that companies use, Translia enables true crowdsourcing to ensure businesses get the results that they desire.
Translia offers services that allow its customers to translate in Russian, French, English, Arabic, and numerous Chinese dialects in addition to any other of the 98 languages translation services that it offers. This enables businesses in places as far away as Mumbai or Cairo to be able to market their products around the world. It is truly revolutionizing the industry of translation.
Founded in 2009, Translia is an innovative translation company offering professional high quality online translation services. Translia's services are supported by advanced patented collaborative translation systems. Translia helps thousands of clients have their translations begin almost immediately, and be completed within as little as 24 hours. With over 10,000 professional native speaking translators worldwide, we guarantee 100% money back services to all our clients.