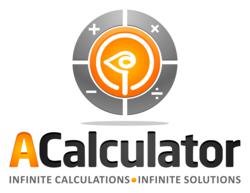 (PRWEB) June 04, 2013
acalculator.com, a newly launched website, has added a comprehensive calculating tool for IRA retirement plan holders who wish to withdraw money earlier before reaching retirement age. The calculator helps the users determine their monthly equally substantial payments under the code 72(t) applicable to owners of IRA 401K, 457 Plan or TSA plans.
According to the spokesperson, the new calculator will be a useful tool to help plan owners avoid the 10% penalty IRA imposes upon early withdrawal. As a financial expert, the spokesperson shed some light over the 72(t) rule and how a calculator can help the users. "There is a huge majority of IRA retirement plan holders who wish to withdraw the amount earlier than they should. The 72(t) code allows them to do so without being penalized. However, the process involves some complex calculation without which a feasible conclusion is not quite possible. That is where our 72(t) calculator comes in."
The calculator allows the user to calculate their equally substantial payment amount and period by choosing any one of the three distribution methods. Using a calculator that further analyzes the impact of each distribution, users can also compare their withdrawal amount using each method. The idea, as the spokesperson for the website highlights, is to help the users make the most feasible decision based on current situation and prospective financial status.
In order to further educate and help the website visitors, acalculator.com has a separate blog section where finance experts and consultants share valuable information regarding financial planning and usage of website tools. "We work with a panel of financial experts from various countries including the US, Canada and Australia," the spokesperson adds, "we plan to share a series of blogs that will further educate our visitors regarding 72(t) rule and how they can efficiently use the 72(t) calculator on our website."
Other than the 72(t) calculator and 72(t) Distribution impact calculator, acalculator.com features more than 30 different calculators created specifically for retirees and individuals with IRA retirement plans. Some of the website's most frequently used calculators include the 401(k) Savings Calculator and Roth IRA Conversion calculator.
The website currently features 300 calculators for various financial needs ranging from personal budgeting to insurance and tax calculations. All the calculators are free to use. However, a small amount is charged for a customized version for users' website. More information can be found on the website, http://www.acalculator.com.
About acalculator.com
acalculator.com is a newly launched website that offers budgeting and financial calculation tools for free. The website currently features 300 different calculators ranging from mortgage calculator to long term care calculator. The website caters to users from USA, Canada and Australia by providing them essential tools to help them plan their financial future. To contact them, please use the following details:
Contact details:
Web: http://www.acalculator.com
Phone: 123-456-7890