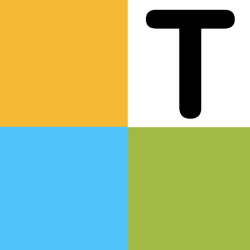 Hong Kong, CN (PRWEB) June 06, 2013
Translia.com, a provider of game and quality translation services offers a unique, patent-pending method of community-based crowd-sourced collaborative translation that can change the way that businesses market their products in multiple languages around the world. Among the language offerings that can be translated by Translia translation services are English, Spanish, French, German, Italian, Arabic, and many different dialects of Chinese. It offers a collaborative translation system that is based on a model that is openly-editable that allows multiple translators to both work together on a product and see what their colleagues have been doing to prevent overlap.
Here is how the system works. The customer is given access to a portal, and they use this portal to update the data into the translation platform, and it is uploaded after the proper user authentication is obtained. Then, it is divided into segments so that each segment can be edited separately. The segments are locked so that each segment cannot be translated by more than one translator at any given time. This is crucial – anyone who has worked as part of a team on any project that requires writing understands the frustrations that can arise when there are multiple versions of the same product that must be reconciled. Translia.com's section locking prevents this from happening. Each one of the segments is assigned its own revision status while it is being edited. Upon completion, each of the segments is then combined to be part of a completed, translated document.
Uniquely, this service, which is optimal for websites, does not require the translators to be physically present in the same area at the same time. The host computer system is located physically separate from the translators. This provides both the customer and the translators a platform for them all to communicate with each other and work together optimally to achieve the best result.
Using these revolutionary methods, Translia is able to offer website translation services that are both more accurate and more efficient than those of other translation or localization services. It can also enable companies to engage their base of customers or others with whom they do business to translate their site in a collaborative manner. Using these tools, businesses will be able to market their products to the vast number of consumers and other businesses who speak languages other than their own.
Founded in 2009, Translia is an innovative translation company offering professional high quality online translation services. Translia's services are supported by advanced patented collaborative translation systems. Translia helps thousands of clients have their translations begin almost immediately, and be completed within as little as 24 hours. With over 10,000 professional native speaking translators worldwide, they guarantee 100% money back services to all their clients.