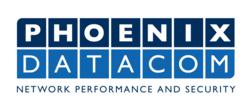 Aylesbury, Buckinghamshire, UK (PRWEB UK) 5 June 2013
Phoenix Datacom Ltd, the UK's leading provider of solutions to enhance the performance and security of networks and applications, has supported Vtesse Networks with the roll out of the latest upgrade to its ROADM network, taking it from 10Gbps to a super-fast 100Gbps.
To cope with an exponential growth in video transmissions, use of cloud services & applications, as well as tablet use and smartphone coverage continually increasing the need for higher-speed bandwidth, Vtesse Networks wanted to retain a competitive advantage by upgrading its ROADM network to 100Gbps. In order to do this, Vtesse needed to test and verify the network upgrade with the generation of traffic at a range of speeds up to, and including 100Gbps.
"Demand for 10G Ethernet connectivity continues to soar, so preparing for 100G is the natural progression for us in order to future-proof our customers' requirements," said Steve Roberts, Service Development Manager at Vtesse Networks. "With its well-known technical expertise and capabilities, Phoenix Datacom previously supported us with the development of our standard MPLS service verification for which we were extremely impressed, so naturally we turned to Phoenix Datacom as we sought to upgrade our ROADM network to 100Gbps."
Phoenix Datacom provided Vtesse Networks with traffic generation test equipment from its partner Xena Networks, a price-performance leader in L2-L3 Gigabit Ethernet test solutions, and one of the few companies already delivering robust test solutions for 40/100G Ethernet.
"This was an exciting project for us because we were able to support Vtesse Networks' commitment to 100G with the perfect test solution from Xena Networks - currently the only company with a tri-speed test module capable of testing 10G, 40G and 100G," said Richard Cull, Technical Director at Phoenix Datacom. "Using the Xena equipment has enabled Vtesse Networks to conduct a series of tests covering the transmission of data between sites in the Docklands and Slough across MPLS and optical layers."
One of the key advantages of Vtesse's ROADM networks is the significant reduction in new service lead times, from an industry standard of 40 days, down to just 15 days, and in some cases as little as 5 days. Vtesse customers can therefore now enjoy the next level of both high speed connectivity, and high speed service activation.
About Phoenix Datacom
Founded in 1984 and located in Aylesbury, Buckinghamshire, Phoenix Datacom is the UK's most technically competent provider of solutions and professional services to enhance the performance & security of cloud, physical and virtual networks. We are trusted by major UK organisations, including Enterprise Network Owners in Private and Public Sectors and Defence, Network Equipment Manufacturers and most of the Fixed and Mobile Carriers and Broadcast providers.
For further information please visit: http://www.phoenixdatacom.com
About Vtesse Networks
Since 2000, Vtesse Networks has been building and operating one of the UK's largest fibre-based networks and prides itself on innovative solutions and flexible designs for customers requiring the ultimate in high availability, managed wide area networks.
Vtesse provides a range of networking and data centre solutions to UK-based organisations, system integrators, carriers and cloud service providers. The company specialises in providing networking and data centre services to organisations with mission-critical communications requirements, including to some of the UK's most prestigious financial and government organisations.
For further information please visit: http://www.vtesse.com
About Xena Networks
Founded in 2007 and based in Denmark, Xena Networks develops affordable, easy-to-use, and flexible L1-L3 gigabit Ethernet test solutions. The company markets its products through an international network of partners.
Xena Networks was recently crowned as one of Red Herring's Europe Top 100 tech start-ups. In 2010 it won Frost & Sullivan's "Global Gigabit Ethernet Test Equipment Entrepreneurial Company of the Year Award" as a result of its innovative business approach to the gigabit Ethernet test market.
For further information please visit: http://www.xenanetworks.com.