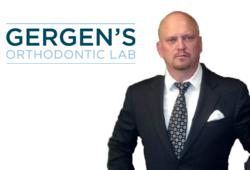 The bottom line is that these events save lives.
Phoenix, AZ (PRWEB) June 03, 2013
Despite the economic downturn and witnessing losses in the oral appliance manufacturing market throughout Europe and the US, Phoenix based oral appliance company, Gergen's Orthodontic Lab continues to find growth in the fabrication of oral appliances used in the dental treatment of snoring and sleep apnea. Gergen's Orthodontic Lab continues to grow through partnerships and alliances including appliance licensing, lab expansion into the Midwest, dental continuing education seminars with the American Sleep and Breathing Academy as well as public awareness seminars through Pro Player Health Alliance.
Gergen's Orthodontic Lab marks three consecutive years of double digit growth for the years 2010, 2011 and now 2012. December 2012 (largest month) marks the company's largest growth of 5 times higher than the previous December 2011. "While we remain cautiously optimistic about the future, it is clear that Gergen's Orthodontic Lab is one of the few dental appliance manufacturers with a hardened balance sheet, substantial sales, extraordinary core growth and new breakout growth prospects" said David Gergen. Half way through 2013 and Gergen's Orthodontic Lab hasn't missed a beat under the strong management that Gergen has in place.
In 2012, Gergen's Orthodontic Lab announced that they are one of only two labs in the country that can fabricate the Herbst Device for Medicare patients. The Medicare Pricing Data Analysis and Coding (PDAC) contractor verifies each device for manufacturers and providers to ensure that the correct billing code is associated with each product. Based on the new PDAC rule, the list of PDAC approved appliances for billing code E0486 has been narrowed to the Herbst.
In 2013, as anticipated, David Gergen has scaled up continuing education for providers looking to break out into the dental sleep market while continuing to ramp up production in his facilities to accommodate this growth. This will all come with an eye focused on customer service. David Gergen has an aggressive marketing campaign for dental practitioners that sponsor Pro Player Health Alliance events for the public. "We want to reward these dental practitioners by getting their name out to the communities for the work that they do to provide free events to the public. The bottom line is that these events save lives," said David Gergen.
About Pro Player Health Alliance
The Pro Players Health Alliance (PPHA) is an organization dedicated to helping former NFL players, through providing testing and treatment options for those who suffer from sleep apnea. In addition, the PPHA is dedicated to integrating education and raising sleep apnea awareness, in a fun and memorable way. In addition to the campaign, the PPHA is dedicated to testing and getting people treated who suffer from sleep apnea. The PPHA was created by David Gergen, President of Gergen's Orthodontic Lab and Former NFL legends.
About David Gergen
David Gergen, CDT and President of Pro Player Health Alliance, has been a nationally respected dental lab technician for over 25 years. He received the award for "The Finest Orthodontic Technician in the Country" given by Columbus Dental in 1986. He also has been appointed chair of the dental wing of the American Sleep and Breathing Academy a national interdisciplinary academy dedicated to sleep training and education with over 60,000 members. David rolled out of bed on September 12, 1981 and had his career "ah ha" moment. He knew he was going to be an orthodontic technician and he knew he was going to help people all over the country to help treat their sleep disorders in partnership with their dentists. He has worked for some of the pioneers in the orthodontic and sleep dentistry fields. He was the personal technician for the likes of Dr. Robert Ricketts, Dr. Ronald Roth, Dr. A. Paul Serrano, Dr. Clark Jones, Dr. Harold Gelb, Dr. Joseph R. Cohen, Dr. Rodney Willey, Dr. Allan Bernstein, and Dr. Thien Pham. One of his proudest achievements is receiving The National Leadership award for Arizona Small Businessman of the Year in 2004.