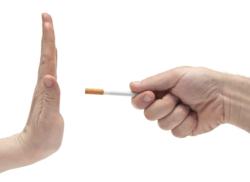 Measures such as changing your diet and doing more exercise can really help alongside using smoking cessation products
London (PRWEB UK) 4 June 2013
There are 10million adult smokers in the UK, according to the charity ASH (Action on Smoking and Health), but with the nicotine habit causing 90% of lung cancers and killing around 80,000 people every year in England - there's never been a better reason to quit.
Today, there are a number of products on the market from nicotine patches, gum, lozenges and sprays to supplements which help to reduce nicotine cravings and the associated withdrawal symptoms.
Chemist Direct Superintendent Pharmacist Omar El-Gohary said: "Smokers should be prepared to experience some withdrawal symptoms when they quit. Symptoms can include feeling sick, headaches, anxiety, and irritability.
"This is caused by a lack of nicotine in the body but should ease after 2-4 weeks."
The online pharmacy advises customers to make a list of reasons of why they want to quit, along with devising a plan and carrying out several small lifestyle changes.
Omar added: "Measures such as changing your diet, and doing more exercise can really help alongside using smoking cessation products."
Customers are also advised to identify situations when they are most likely to be tempted to smoke. Failing to quit is often associated with alcohol, so it can be worth considering cutting out the booze at the same time, and making sure that friends and family are aware that they are trying to quit. Even better, teaming up with a friend or family friend, who also wants to quit, can really help.