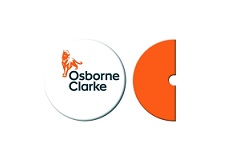 (PRWEB UK) 3 June 2013
3rd June 2013 Osborne Clarke has expanded its international organisation, with a ten-strong team opening an office in Brussels. With the addition of Brussels Osborne Clarke's international organisation now has 14 offices in six jurisdictions. The team will be joined by members of OC's EU Regulatory team, which will use the office as a base.
Initially, the office will be run by two Partners, Thierry Viérin, an employment lawyer, and Stefan Deswert, a commercial lawyer, both of whom join Osborne Clarke from Belgian firm De Wolf & Partners. They will be joined by five associates covering corporate, commercial, competition and employment. Further senior appointments are in the pipeline, which will further develop the range of services offered in Brussels.
Simon Beswick said:
"For our clients the ability to get our practical, straightforward advice at the heart of the European Union is vital. That's particularly true of our US and Asian clients, who see the city as the key to successful European expansion. Our team's in-depth experience in this area will prove invaluable in helping clients' businesses thrive.
Thierry Viérin said:
"We are very excited to be joining the OC family. Our Brussels team has extensive experience of both inbound international work and domestic work, with a particular focus on northern European cross-border matters. OC has a business friendly, cost-effective approach and we are looking forward to working with both existing and new clients."
Tomás Dagá said:
"Following our successful international expansion last year, we are continuing to target openings in the markets that are important to our clients. Our Brussels office is a key step in developing our European network and Thierry, Stefan and their team will provide our clients with an excellent service at the heart of the EU."
-ends-
Notes to editors
With the opening of an office in Brussels, Osborne Clarke* now has 550 lawyers in 14 international offices across 6 countries following expansion into Italy and Spain last year, providing clients with constantly high standards of service and commercial cross-border legal advice tailored to their industry. OC's EU Regulatory team advises clients on issues related to EU legislation such as competition, procurement and state aid.
Our offices: Barcelona, Brescia, Bristol, Brussels, Cologne, Hamburg, London, Madrid, Milan, Munich, Padua, Rome, Silicon Valley and Thames Valley. http://www.osborneclarke.com
*The use of the name "Osborne Clarke" and words or phrases such as "international legal organisation", "firm", "law firm" or "practice" used in relation to Osborne Clarke Verein or its member entities are for convenience only and do not imply that the Verein or all or any of the member entities are in partnership together or accept responsibility for each other's acts or omissions.