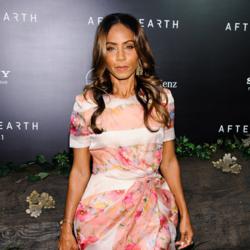 (PRWEB) June 04, 2013
Peculiar Magazine brings a fresh article on relationships titled "Jada Pinkett Smith will never leave Will Smith." Will and Jada Smith has been a couple who has managed to avoid controversies and stayed strong through the storms caused by fame and the whole Hollywood drama.
In the article, Jada also gave tips on how to solve misunderstandings between two partners in a relationship and how to make relationships last longer.
Find Excerpts of the article below:
The 41-year-old actress has been married to the 'After Earth' actor for 15 years and has kids Jaden, 14 and Willow, 12, with him and Jada insists she is so besotted with Will, 44, that nothing could split them up.
She told Redbook magazine: "He's the best warrior you will ever find.
"What is the thing that Will could do that would make me not love him? That would make me abandon him? I can't think of one. I'm sorry. Except if he did something bad to the kids – now we've got a problem. But that's it. We've had such an extraordinary life together."
Jada also revealed she never asks her friends for relationship advice, she just discusses any problems she has with Will.
Find the rest of the article HERE.