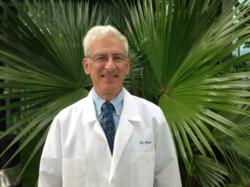 I was truly impressed with how the eDerm System software significantly improved the dermatologist's work life as well as providing better patient care
Boca Raton, FL (PRWEB) June 11, 2013
eDerm Systems, the developer of the premier cloud based dermatology Electronic Health Records (EHR) and Practice Management System (PMS) available via iPad and PC, today announced the appointment of Allan Kayne, M.D. as its new Medical Director. Dr. Kayne brings more than 30 years of dermatology experience and expertise to the eDerm team.
"Dr. Kayne's appointment as Medical Director is a significant step in strengthening an already robust eDerm management team," said Adam Plotkin, Chief Medical Officer for eDerm Systems. "Dr. Kayne has a passion for improving clinical outcomes and the work lives of fellow dermatologists, resulting in a winning combination."
Dr. Kayne is a Board Certified Dermatologist and a Fellow of the American Academy of Dermatology. With nearly three decades of running his own practice, Dr. Kayne is well in tune with the needs of dermatologists and dermatology practices. Dr. Kayne also has experience in other areas of dermatology spending over six years as Director of Medical Affairs at Bayer Pharmaceutical, Dermatology Division, and was a Clinical Associate Professor of Medicine in Dermatology at the University of Washington.
"I was truly impressed with how the eDerm System software significantly improved the dermatologist's work life as well as providing better patient care," said Dr. Kayne. "eDerm Systems provides efficiency and speed, reduction of error risk, and delivery of quality medical care. With eDerm, there is no more worrying about losing track of biopsy or pathology results, as eDerm has a closed loop system that knows the status of the pathology at all times. For the first time, the dermatologist has a complete picture of his or her practice."
About eDerm Systems:
Located in Boca Raton, Florida, eDerm is a world class developer of cloud based EHR, empowering dermatology practices. The eDerm Systems innovative solution was designed by dermatologists for dermatology to significantly and runs on an iPad or PC. The eDerm System drives significant efficiency to the dermatology practice by providing the most intuitive and easy to navigate product in the market, as well as extensive dermatology knowledge base.
For more information or free product demonstration of the new eDerm Systems EHR on the iPad, visit http://www.edermsystems.com or call 877.877.4500.