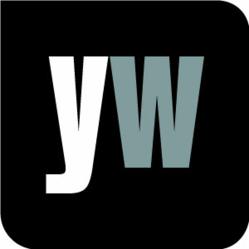 London, UK (PRWEB UK) 20 June 2013
In two separate pieces of final guidance published for the health service, which became available to view on May 22nd, the National Institute for Health and Care Excellence (NICE) has advised the NHS against funding the drug bevacizumab (Avastin, manufactured by Roche) for advanced ovarian cancer. NICE concluded that funding the treatment on the NHS does not represent the best use of taxpayers' money.
Sir Andrew Dillon, NICE Chief Executive, commented, "The NHS has finite resources so it's important that only the most cost-effective treatments – drugs that work well considering their cost and potential side-effects – are recommended. NICE has published guidance on two specific uses of bevacizumab as an advanced ovarian cancer treatment and we're naturally disappointed that we can't recommend it in either instance. Unfortunately, the evidence provided to the Appraisal Committee – which developed these two pieces of guidance for NICE – highlighted that, in both cases, bevacizumab was not cost-effective." (http://www.nice.org.uk/newsroom/pressreleases/NICEFindsAdvancedOvarianCancerTreatmentTooExpensiveWithNotEnoughBenefit.jsp)
With this in mind, Yourwellness Magazine outlined the main treatments which are available for ovarian cancer:
1. Surgery – This will be considered for the majority of women who have ovarian cancer. Surgery will probably involve removing the ovaries and the fallopian tubes, the uterus and/or the omentum.
2. Chemotherapy – This uses cytotoxic drugs to kill cancer cells, often after surgery. Chemotherapy can be given before surgery as it may help shrink the tumour and make it easier to remove. Side effects include infections, loss of appetite, nausea and vomiting, tiredness, hair loss and sore mouth.
3. Radiotherapy – This uses high energy X-rays. Occasionally, the multidisciplinary team may recommend radiotherapy for ovarian cancer treatment for treating pain and bleeding from a localised tumour mass.
4. Clinical trials – Participants in clinical trials often do better overall than in routine care and are always free to refuse or withdraw from a clinical trial without it affecting their care.
5. Psychological help – Whether from a counsellor or someone else who has been through it before, psychological help can help patients and families to deal with the emotional and practical difficulties of ovarian cancer.
To find out more, visit the gateway to living well at http://www.yourwellness.com, or read the latest issue online at http://latestissue.yourwellness.com.