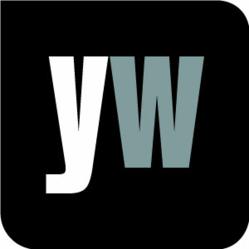 London, UK (PRWEB UK) 19 June 2013
In the first clinical guideline on social anxiety disorder, which was released last week, the National Institutes for Clinical Excellence (NICE) has developed recommendations to help healthcare professionals with diagnosis and the provision of follow-up care. Among other things, NICE recommends that services should provide clear information to a person with social anxiety disorder on where they should go on arrival and where they can wait, when first getting in contact with them.
Professor Mark Baker, Director of the Centre for Clinical Practice at NICE, commented, "Social anxiety disorder isn't about being shy at parties or feeling anxious about a job interview, it's about experiencing a level of anxiety that can disrupt normal life…In these cases, it is really important that the individual is able to get the right help. This guideline includes a number of recommendations to support healthcare professionals to accurately diagnose and manage social anxiety disorder. We hope that the development of NICE guidance in this area will help ensure that those affected by this disorder receive the best possible support." (http://www.nice.org.uk/newsroom/news/PromptDiagnosisSocialAnxietyDisorderLeadsEffectiveTreatment.jsp)
With this in mind, Yourwellness Magazine reported on ways to reduce anxiety in workplace situations. According to Yourwellness Magazine, workaholism is on the rise and this can affect stress and anxiety levels. Yourwellness Magazine explained that a workaholic frame of mind is not healthy and can lead to those who suffer from the condition to experience deteriorating confidence and self-esteem issues. This can result in the workaholic under-performing and making critical mistakes at work, which will end up undermining all of the hard work they've done previously, as well as denting their credibility and reputation.
Yourwellness Magazine advised, "The onset of the condition is best avoided, by setting boundaries around work and setting some 'me-time' aside each day for unwinding and de-stressing. It's important to try to have at least one completely free day from work each week, and it is important to take all of your designated holiday time. Doing this, could actually enhance work-performance and enable you to be more productive."
To find out more, visit the gateway to living well at http://www.yourwellness.com, or read the latest issue online at http://latestissue.yourwellness.com.