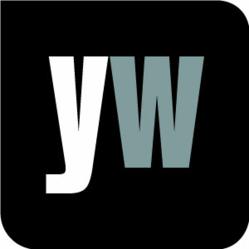 (PRWEB UK) 21 June 2013
Last week, the National Institutes for Clinical Excellence (NICE) updated the traffic light system for predicting the risk of serious illness from fever in children under the age of five, and issued new advice on the use of paracetamol and ibuprofen. The new updates follow a partial update to the 2007 guideline on assessing and managing feverish illness in children under the age of five. With new evidence taken into account, the traffic light system now includes raised heart rate.
Martin Richardson, consultant paediatrician and Chair of the guideline development group, commented, "The updated guideline has two major changes. The first is a revision of the well respected traffic light table of symptoms and signs. In particular, the inclusion of raised heart rate should lead to further improvements in the recognition of seriously ill children. The second major change is that the section on the treatment of fever has been rewritten to encourage the rational, stepwise use of drugs such as paracetamol and ibuprofen."
(http://www.nice.org.uk/newsroom/news/UpdatedGuidanceToHelpAssessChildrenWithFever.jsp)
With this in mind, Yourwellness Magazine took a closer look at a kind of fever that can seriously affect the well-being of children; hay fever. According to Yourwellness Magazine, "For those of us who suffer from hay fever, the winter can often be a welcomed relief. Along with the cold comes an unprecedented ability to go outside without medication, we can enjoy the frost and the snow without the need to take daily pills to keep going…Sadly, it appears that symptoms can persist far beyond the winter months and for those of us unlucky enough to be sensitive to mould spores or dust, hay-fever could well be a constant companion."
Yourwellness Magazine outlined two main triggers of hay fever, and ways to reduce their effects:
1. Mould – This can grow in environments between 35 and 45 degrees, but mould can be prevented with proper ventilation.
2. Dust mites – The excretion of these tiny creatures can cause allergic reactions, but they're easily countered by washing bed sheets and similar items at high temperatures and making sure that humidity is kept low.
To find out more, visit the gateway to living well at http://www.yourwellness.com, or read the latest issue online at http://latestissue.yourwellness.com.