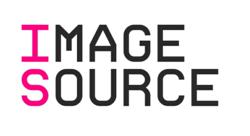 CEPIC's 2013 is set to be the largest global gathering of the international photo community
London (PRWEB UK) 5 June 2013
CEPIC (the Coordination of European Picture Agencies Stock, Press and Heritage) federates nearly one thousand photo libraries and agencies across Europe, including small and large stock agencies, art galleries, museums and photo news agencies.
CEPIC's 2013 international conference in Barcelona is set to be the largest global gathering of the international photo community. Held annually, the conference is an opportunity for networking, learning and discussing the issues and opportunities facing the picture industry.
Image Source's COO, Anthony Harris, is lined up to discuss the virtuous circle of professional quality: how an investment in premium imagery, premium photographers, premium placement and premium pricing will lead the new image revolution, during CEPIC's Photocentric Day on June 11th 2013.
Having worked as a senior executive in the photography industry for over 20 years, Harris founded Cultura Creative in 2007 having previously worked at Getty images as Vice President of Photographer Relations. Following the merger of Cultura Creative and Image Source in October 2012, Harris is now responsible for the creative strategy and day to day running of Image Source.
About Image Source
Image Source is the world's leading producer of premium royalty free and rights managed stock photos. Headquartered in London, UK, and with a regional office in New York, Image Source also supplies imagery through over 200 partners worldwide.
Committed to improving standards in the production of stock imagery, and determined to support photographers worldwide, Image Source's photography blog offers news, insights, tips and commentary from Image Source's art direction team, providing everything photographers need to know to shoot the content demanded by image buyers.