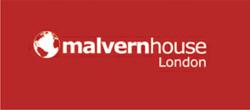 It's widely recognised that the best way to learn a foreign language is by immersion in a country where it is widely spoken
Brighton, UK (PRWEB UK) 5 June 2013
The introduction of the English Baccalaureate league table measure, which ranks schools by the proportion of pupils with A* to C grades in 'crucial' subjects, including a foreign language, has seen more schools focus on language provision, and from 2014 it will become compulsory for foreign languages to be taught to all primary school children. But currently this provision, and the transition between primary and secondary education, leaves much to be desired.
Linda Parker, Director of the Association for Language Learning, said:"Pupils are being disadvantaged by systems which are not putting the need for a continuous, positive and motivating language learning experience at the heart of planning.
"The introduction of the new National Curriculum provides an excellent opportunity for families of schools to look again at their arrangements for languages and work together so that more pupils can take a useful level of foreign language with them into their future careers."
The survey also revealed that UK students have fallen behind pupils in other countries when it comes to learning a foreign language.
Tony McAleavy, Director of Education at CfBT, explained: 'A recent international study showed that English pupils were significantly behind their international peers in terms of foreign language learning."
Richard Nordquist, from Grammar.about.com, reports that English is the second language for some 375 million people across the world, and of the 10 languages spoken by half the world's population, English remains the most dominant.
A spokesperson for English language school Malvern House (MalvernHouse.com) confirmed that increasing numbers of students were contacting the school to improve their English language schools by studying here in the UK – an approach that may also appeal to UK students who wish to study a foreign language overseas.
"It's widely recognised that the best way to learn a foreign language is by immersion in a country where it is widely spoken," said the spokesperson. "Students at our school find they are constantly learning, not just in the classroom but also when socialising, exploring London or just doing everyday tasks such as shopping. The same approach would help UK students to pick up languages, for example by studying French in France.
"Though our students come to learn English for many different reasons, they are all aware of the importance of learning a second language. While it boosts their job and study prospects, it is also rewarding and stimulating in its own right, by giving insight into other cultures and fostering greater inter-cultural understanding – so vital in today's global world."
The First European Survey of Language Competences, published in June 2012, showed that only 9% of English pupils surveyed at age 15 were competent in their first foreign language beyond a basic level, compared to 42% of their peers across all European countries taking part.
In September 2014, it will become compulsory for all primary school children in England to learn a foreign language.
About Malvern House:
Malvern House is an English language school in London that offers more than English. Every year more than 5,000 students from more than 100 countries choose to study at Malvern House because of its excellent teaching, welcoming atmosphere and packed social calendar – click here for more information about the courses on offer.